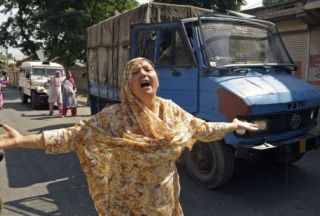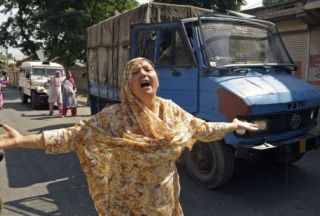 Amnesty International has urged New Delhi to probe the recent killings of pro-independence Kashmiri demonstrators and avoid excessive use of force.
The London-based rights group called on the Indian government to investigate the recent civilian deaths in the Indian-administered Kashmir.
"The organization is calling on Indian authorities to investigate all the killings," the Amnesty said in a statement on Saturday.
The Indian-administered Kashmir has been hit by strikes and demonstrations after Indian police killed 11 civilians last month.
The region has been the scene of street protests since June 11, when a tear gas shell fired by police during a demonstration in Srinagar fatally hit a teenage student.
Authorities in India have imposed curfews in a number of towns to control the demonstrations.
Protest leader Mirwaiz Umar Farooq has promised more street protests in the valley.
Meanwhile, separatist leaders in Kashmir say the Indian government should hold the security forces accountable for such violations in Kashmir.
India and Pakistan both claim full control over Kashmir but rule the territory only in part. The dispute has led the two countries to fight two wars.
Tens of thousands of people have been killed in Kashmir since anger against the Indian rule turned into rebellion back in 1989.