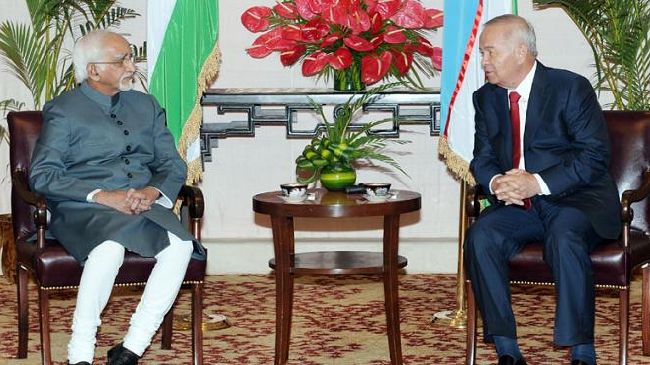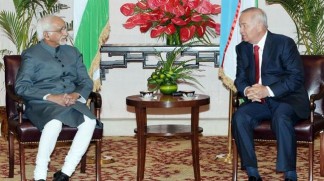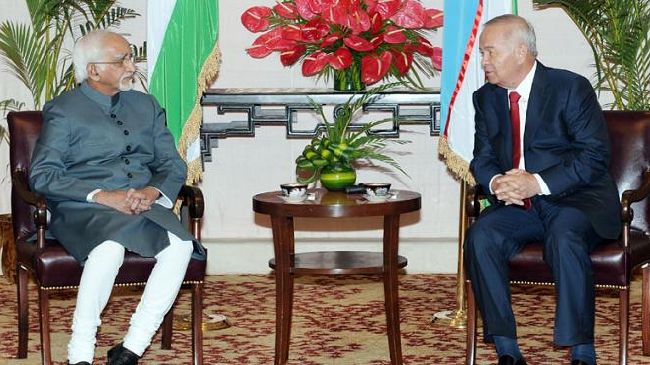 India and Uzbekistan have called for regional stability, warning against foreign interference in Afghanistan as the country prepares to rebuild its infrastructure.
Indian Vice President Hamid Ansari and Uzbekistan's President Islam Karimov met in the Uzbek capital city of Tashkent on Wednesday.
The two sides voiced support for peace and stability in the region and encouraged an Afghan-led political process in the war-torn country.
They also discussed cooperation in the field of counterterrorism and improving bilateral relations.
Under a proposed deal, Uzbekistan would export its natural resources including oil and gas to India.
On May 22, Afghan President Hamid Karzai wrapped up a three-day visit to India aimed at seeking more aid to Afghanistan.
India has already invested more than two billion dollars in the Afghan infrastructure, including freeways, medical centers, and rural electricity projects.
In October 2011, Afghanistan and India signed a Strategic Partnership Agreement (SPA) to expand relations in a variety of sectors, including security and defense.