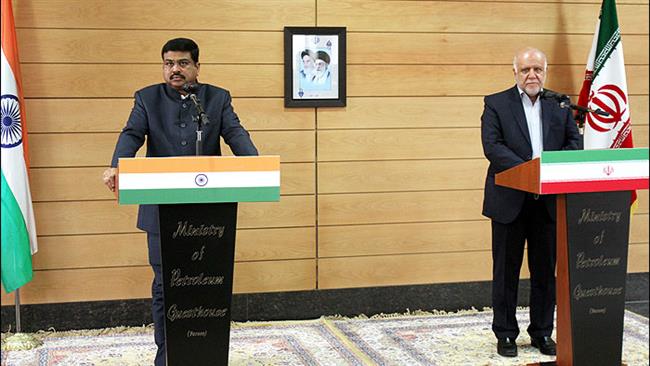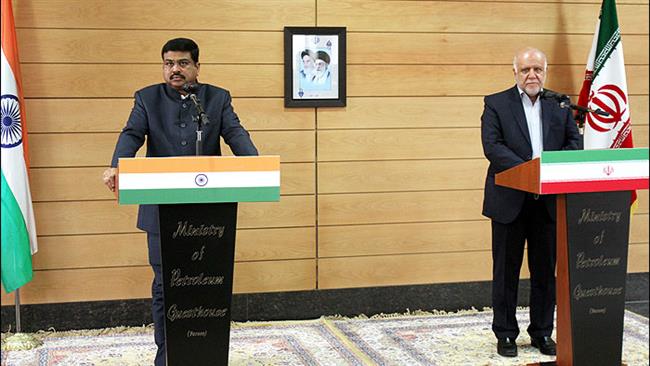 India says it is ready to invest $20 billion in the development of Iran's southeastern Chabahar port – a move that would enable New Delhi to dodge Pakistan and establish a strategic connectivity to Afghanistan as well as the Central Asia
The announcement of the ambitious investment has been made by India's Petroleum and Natural Gas Minister Dharmendra Pradhan in Tehran after meeting his Iranian counterpart Bijan Zangeneh.
"India is prepared to develop Chabahar Port and I will pay a visit to the region on Sunday," the local media have quoted Pradhan as saying on Saturday.
In 2003, Iran and India agreed to develop Chabahar port. However, the project was later suspended following the introduction of international sanctions against Iran.
In May 2014, India and Iran signed a Memorandum of Understanding (MoU) to jointly develop the port once the international sanctions against Iran were lifted. Both sides agreed as per the MoU to allow India lease two docks at the port for a period of 10 years, a move that was meant to cut India's crude oil and urea transportation costs by around 30 percent.
Chabahar is located in the Gulf of Oman on the border with Pakistan. It is the closest and best access point of Iran to the Indian Ocean and Iran has devised serious plans to turn it into a transit hub for immediate access to markets in the northern part of the Indian Ocean and Central Asia.
India is also relying on the prospects of establishing rail links from Chabahar to Afghanistan and thereon to Central Asia.
Nevertheless, the project has not been moving smoothly over the past years.
Iranian officials said last October that a deadline for India to decide over investing in the project is way over and New Delhi has not yet informed Tehran about its final decision.
Iranian officials said in early October that China is also looking into the prospects of investing in the project.