Syria
Indian Delegation Calls Opposition to Dialogue and Rejecting Violence Acts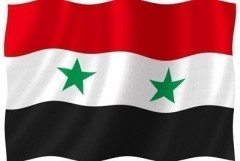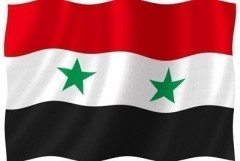 An Indian delegation consisting of diplomats, journalists and cultural activities, expressed confidence in the ability of the Syrian people to overcome the current crisis, calling on all opposition parties to be involved in the dialogue and give up all forms of violence and armed aspects.
During a visit to the archaeological sites in Chahba city and Qanawat town in Swaida Province on Friday, former Indian Ambassador to Syria and Head of Kunzru Centre for Defense Studies and Research Rajendra Abhyankar, said the two Syrian and Indian peoples are linking with ancient and deep-rooted friendly ties as the people of India are keen on the stability in Syria and refuses all violence acts.
He expressed confidence in Syria's ability to emerge stronger from the crisis thanks to the people's awareness.
" Those who reject dialogue in Syria, are the same sides who destabilize the situation," Rajendra said, calling on them to accept the dialogue to contribute in making the mission of the UN envoy to Syria Kofi Annan a success.
Madhav Das Nalapat, the Professor of Geopolitics at Manipal University said the crisis will not shake the Syrian people's will and Syria is more secure than New York and Washington as its people are good and tolerant and welcomes all friends.
In turn, Chief of Jammu and Kashmir National Panthers Party (JKNPP) Journalist Bhim Singh, said that the Indian people stand by the Syrian people and leadership, condemning the role played by America to provide the opposition with money and weapons to kill the Syrian people in the interest of its ally, Israel.
Journalist Rashmi Saxena, from South Asia Monitor said the solution to the crisis in Syria is not by violence but through the dialogue which the opposition must accept and give up weapons. The Indian delegation also visited Sheikh Aqel of Muslims el-Muwahhideen sect in Swiada Sheikh Hikmat al-Hajri to offer condolences over the death of Sheikh Ahmed al-Hajri.
Shaykh al-Hajri called on armed terrorist groups to stop the Syrian bloodshed, stressing his support to the comprehensive reform process under the leadership of President Bashar al-Assad.