India
Indian farmers block highway outside Delhi to mark 100th day of protest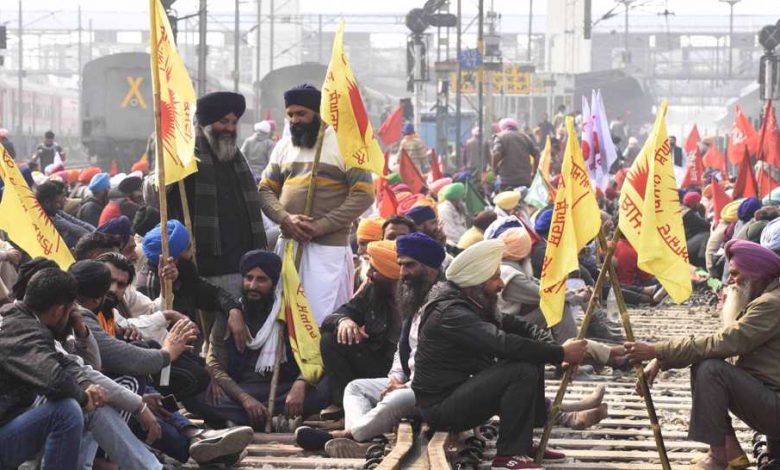 Indian farmers have blocked a major highway outside the capital New Delhi, marking the 100th day of protests against Prime Minister Narendra Modi's government.
Modi's government introduced a series of agricultural laws in September, prompting anger among farmers, who say the new laws will hurt their livelihoods by opening up the agriculture sector to private players.
On Saturday, farmers began gathering to block a six-lane expressway outside the capital to increase pressure on the prime minister.
They headed in cars, trucks and tractors to the highway for a five-hour roadblock.
"The Modi government has turned this protest movement into an ego issue," said a farmer protester. "They are unable to see the pain of the farmers. They have left us no option but to protest."
Since December, tens of thousands of farmers have been camped out on the outskirts of New Delhi, demanding that the laws be repealed.
Government officials have so far held several rounds of negotiations with representatives of the farmers, but the talks failed over the governemnt's refusal to withdraw the laws.
In the meantime, the Modi government has come under fire by rights activists for using heavy-handed tactics to curb the protests.
"The Indian authorities' response to protests has focused on discrediting peaceful protesters, harassing critics of the government, and prosecuting those reporting on the events," Human Rights Watch said in a statement last month.
A protester was killed during violent clashes on January 26. https://if-cdn.com/nhzemCn?v=1&app=1
Police denied the use of excessive force against protesters and filed criminal charges against eight journalists, accusing them of misreporting the events of the day.
Protesters say that the government's tactics cannot "affect our movement."
Farmer unions say New Delhi's new laws will affect nearly 70 percent of the 1.3-billion population who are drawing their livelihood from agriculture.