India
Indian Government behind the massacre of 43 Muslims in Assam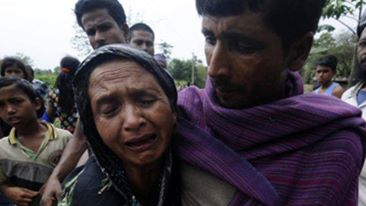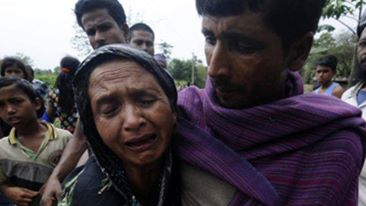 Indian government has the same policy of Pakistani government that attack, kill muslims and misinform the whole world about the fact. We say that the governments are behind any massacres because the armed movements are under the control of governments. The same case for the Nigeria also. Boko Haram terrorists are known for their service to the Nigerian Government.
Indian security forces have recovered more bodies from a recent massacre of Muslims in the northeastern state of Assam.
Local police officials in northeast India said on Wednesday the newly-found bodies belong to three children and two women.
The death toll is now at 43, a week after masked gunmen shot dead Muslim villagers, including babies.
Assam chief minister has called the incident barbaric, saying eleven people are still missing.
Officials say the unrest has now forced several thousand people to flee their homes.
This comes as a wave of violence broke out on Thursday when tribal rebels killed several Muslims in the same area.
Authorities said they have deployed hundreds of troops to the state after dozens of Muslims were killed in three days of ethnic violence.
Indian government sources said the assailants were members of a faction of the National Democratic Front of Bodoland (NDFB). They have attacked Muslims in retaliation for their opposition to the militants' candidate in India's parliamentary elections.
Meanwhile, human rights organizations and Muslim organizations have accused the authorities of turning a blind eye to the ongoing violence against Muslims. Jamaat-e-Islami Hind has recently denounced the Indian government for its inaction against the recent "barbaric" massacre
In July 2012, a series of violent attacks claimed lives of nearly 100 Muslims in Assam.
The developments come as right-wing Hindu leader, Narendra Modi, emerged as the favorable prime ministerial candidate of the opposition Bharatiya Janata Party.
Modi has been the chief minister of Gujarat State for the past 12 years. Muslims have not forgiven him for the 2002 anti-Muslim riots in Gujarat. His party has not fielded a single Muslim candidate even in Muslim-majority regions.