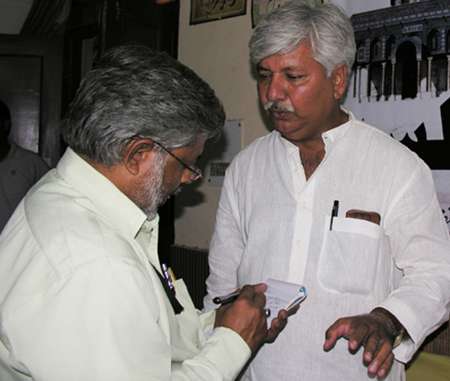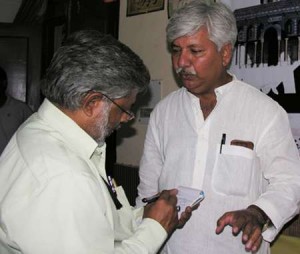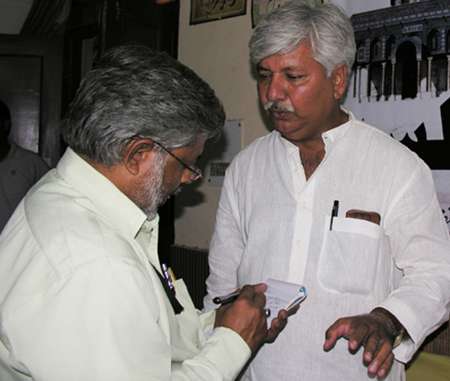 Terming continued Israeli aggression in Gaza, which has claimed lives of 1400 innocent Palestinians "a criminal act", an Indian leader said that strategic tool to curb Israeli aggression is forging unity among Muslim countries.
"Innocent people are being mercilessly killed. Nobody is standing up to stop the genocide, continued for the last 24 days. At least Muslim countries cannot just sleep over such a catastrophe," Asif Mohd Khan, MLA of Delhi Assembly said, in an exclusive interview with IRNA.
They should not only extend solidarity with the Palestinians, but should unitedly take up this matter with the UN and pressurize it to do the needful, said Mohd Khan.
He mentioned that the unity of the Islamic world is the cause of victory of Muslims against Israel. "In fact Muslim countries were religiously duty-bound to extend the helping hand if the aggression encroaches upon one of the Muslim countries. And this is the message of Islam and also the guidelines of Imam Khomeini (P), the leader of the Islamic Revolution," Asif added.
The Indian politician recalled one of the stances of Imam Khomeini in which he had said, "If these 700 million Muslims, or even 400, or 200 million of them would hold hand and hand, take the hand of brotherhood, they could preserve their limits and boundaries, protect themselves.ˈ
He said that in the Muslim society the formula of monotheism is common to all, and it is clear that Islamic unity today serves the interests of Islam which is also common to all, and the prereqisite unity of expression, in which case the Jews (Israelis) could no longer cast a covetous eye to Palestine. ˈYet, they do not allow us to get united."
Appreciating the world outrage against the Israel's criminal act, Asif said, "The people have a right to express anguish by protesting against Israeli aggression. But we should also pause and ponder what is being achieved with these protests. There is a need that all Muslims countries across the globe should unite, by keeping their trivial differences aside, remain a steadfast bulwark in the face of the Israeli challenges and work to deliver a better future to Palestinians."
He also expressed dismay over the failure of the World community in preventing the loss of innocent lives.
"The international community must break its criminal silence and must take concrete action to stop the genocide of innocent Palestinians," demanded Indian politician.