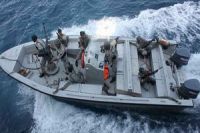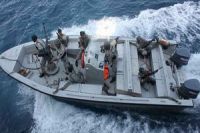 Iran's Navy Commander Rear Admiral Habibollah Sayyari says the countries in the Indian Ocean region are fully capable of ensuring the security of the region through cooperation.
According to Press TV, Sayyari said on Sunday the Iranian Navy will not allow the countries that do not belong to the Indian Ocean region to disturb the peace and order of the area.
He added that the extra-regional countries are after their own objectives and ultimately disturb peace and order in the region under the pretext of having strategic interests there.
Sayyari further underlined that free waters belong to all countries and everyone has an equal share in benefiting from international waters.
The Iranian commander further said that the measures taken by Iran's Navy in the Indian Ocean are aimed at maintaining security in the region and conveying the message of peace and friendship to the regional countries.
Iran's Navy has been expanding its naval presence in the international waters since last year, deploying vessels to the Indian Ocean. The Islamic Republic dispatched two ships via the Suez Canal to the Mediterranean for the first time in February 2011.