India
Indian prime minister urges calm amid anti-rape protests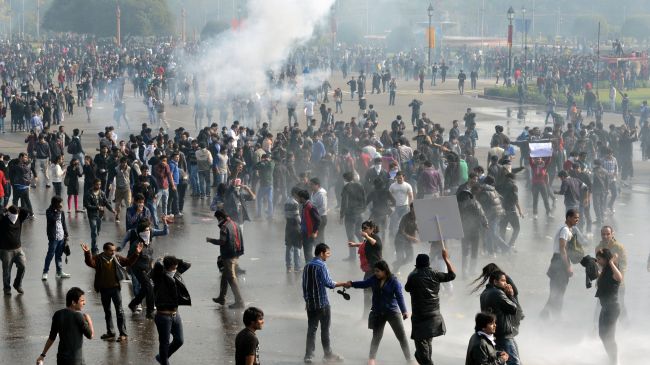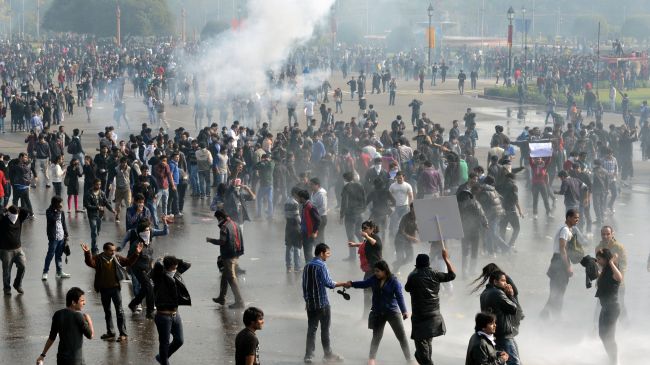 Indian Prime Minister Manmohan Singh has urged peace and calm to ease the recent outrage over the brutal gang rape of a young woman in the capital, New Delhi.
In a statement issued on late Sunday, Singh said the increasing anger of the Indian population over the recent incident was "genuine and justified."
"I feel deeply sad at the turn of events leading to clashes between protesters and police forces. I assure you that we will make all possible efforts to ensure security and safety to all women in this country," he added.
Meanwhile on Monday, thousands of armed police and paramilitary troops shut down roads in New Delhi to prevent protesters from marching to the presidential palace.
Over the past week, thousands of angry protesters have taken to the streets and gathered near the presidential palace, demanding better safety for women.
The protests erupted after a 23-year-old medical student was gang raped on a bus, last Sunday. She is now recovering in hospital, but is still in critical condition.
On Sunday, protesters marched to the presidential palace carrying banners that read, "We Want Justice," and, "Hang the Rapists." Students also shouted anti-government slogans.
Reports say police used tear gas to disperse the angry demonstrators.
The protesters say they want the death penalty for all seven suspects who are now under police custody.
Delhi is notorious for crimes against women, and using public transport at night or travelling alone is considered a great risk.
According to the National Crime Records Bureau, 522 rape cases were reported in Delhi and the National Capital Region in 2011. Over 650 rape cases have been reported in the capital so far this year.
People accuse the officers patrolling the capital's streets of being insensitive towards sexual crimes and ignoring related complaints. They say the country's slow judicial system also discourages women from making complaints. Meanwhile, only one third of accused rapists get punished.
Experts believe, unless there is severe punishment for rapists, the disastrous trend will never stop.