India
Indian regime forces shoot another protester dead in disputed Kashmir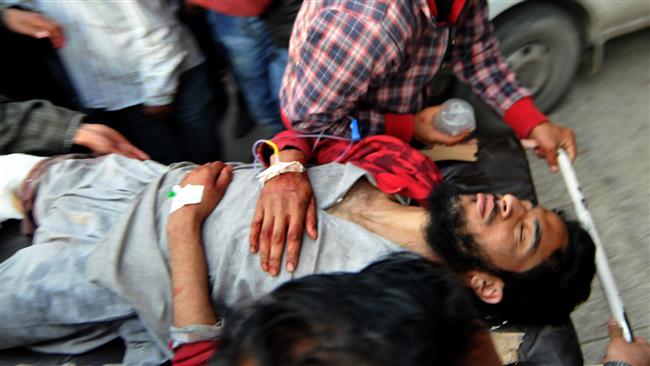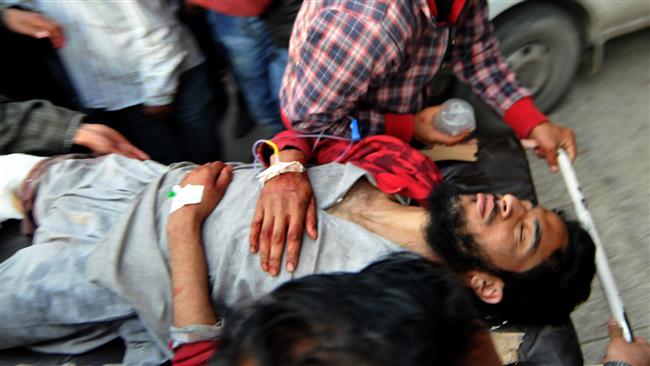 At least one person has been killed and three others injured after scuffles broke out between Indian security forces and a group of protesters in Indian-controlled Kashmir.
A police official, speaking on condition of anonymity, said scores of Kashmiris staged a rally in the town of Kupwara, located 100 kilometers (62 miles) north of Kashmir's main city of Srinagar, on Friday to protest against an alleged attempt by an Indian army soldier to sexually assault a teenage schoolgirl.
The demonstration, however, turned violent, with police firing shots to disperse the crowd.
The army has expressed regret and ordered an inquiry into the allegation of sexual assault, saying in a statement that anyone found guilty "will be severely dealt with."
Human rights groups, however, say such investigations rarely yield any concrete results and are often aimed at alleviating public outrage.
The latest death brings the total number of Kashmiri protesters killed by Indian government forces over the past few days to five.
The protest rally comes as Indian authorities have enforced a curfew in Srinagar, Handwara and neighboring villages. Shops and schools remained closed and streets were deserted as armed government forces patrolled the areas under curfew.
Kashmir has been the scene of violent clashes in recent years. Indian troops are in constant clashes with the fighters seeking independence from New Delhi.
Indian government forces have responded by imposing curfews and restrictions on the movement of people.
New Delhi's authorities have also deployed large contingents of police and paramilitary troops to most parts of Srinagar and several other major towns to prevent street demonstrations.
The Himalayan region lies at the heart of more than 69 years of hostility between India and Pakistan. Both neighbors claim the region in full but have partial control over it. India controls two thirds of Kashmir while the remaining one third remains under Pakistan's rule.
The neighbors agreed on a ceasefire in 2003, and launched a peace process the following year. Since then, there have been sporadic clashes, with both sides accusing the other of violating the ceasefire.
Thousands of people have been killed in the Kashmir unrest over the past two decades.