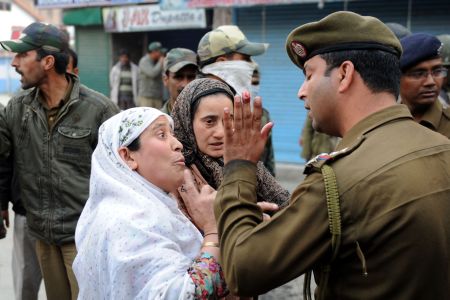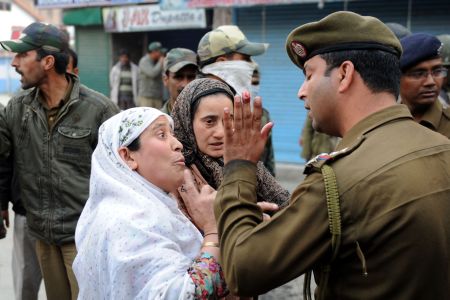 Police forces have arrested several activists in Indian-administered Kashmir over their alleged involvement in pro-freedom protests across the disputed Himalayan valley.
Indian police raided the homes and arrested dozens of activists in Kashmir's summer capital of Srinagar and other major towns.
Police claim they were allegedly involved in pro-freedom protests and stone-pelting on Indian paramilitary forces across the predominantly Muslim region.
Media reports say thousands of stone-throwing protesters clashed with Indian security forces in Srinagar and other major towns following the detentions.
Police responded with tear gas and rubber bullets to disperse demonstrators and the relatives of activists.
The day time clashes left several injured some of whom are in critical condition.
The Kashmir valley has either been under curfew or shut down over the past four months. Residents have been complaining about the shortage of food, medicine and other supplies across the valley, a Press TV correspondent reported.
The violence has now claimed the lives of at least 110 people, as the deaths have triggered widespread protests.
Several regional and international rights groups, including Amnesty International, have called on India to take immediate steps to protect and respect human rights in Kashmir.
Roughly, half-a-million Indian forces are stationed across Kashmir.