India
Indian troops kill 2 suspected fighters in Kashmir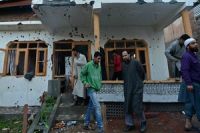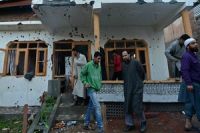 Police in Indian-controlled Kashmir say a nearly 20-hour shootout has come to an end after government troops killed two gunmen.
According to Press TV, a senior police official said on Monday that two policemen were also wounded in the firefight that occurred in Srinagar's Ahmadnagar locality.
The fighting began on Sunday evening when troops cordoned off the neighborhood following reports that militants were in a house there.
Kashmir has been the scene of violent clashes in recent years, as Indian troops are in constant clashes with the fighters seeking independence in the disputed region.
Kashmir lies at the heart of more than 65 years of hostility between India and Pakistan. Both neighbors claim the region in full but have partial control over it.