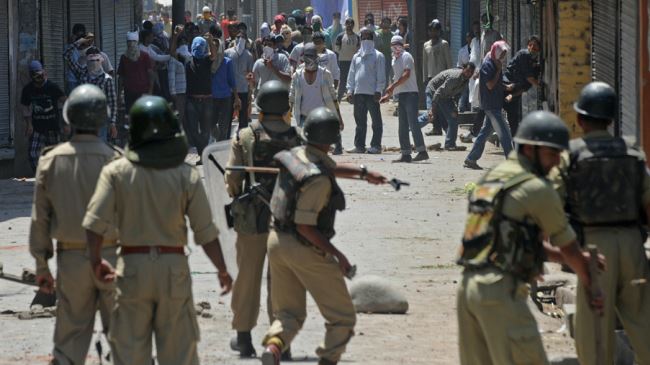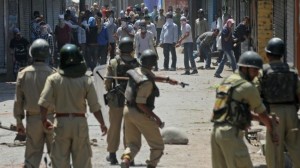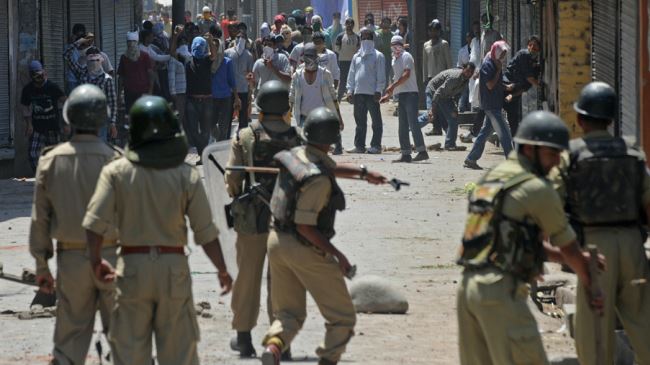 A protester has been killed and four others wounded in the Indian-controlled Kashmir when security forces opened fire at demonstrators protesting the killing of a pro-independence fighter in the mountainous Himalayan region.
A police official, speaking on condition of anonymity, said protesters took to the streets in the town of Sopore, situated about 55 kilometers (34 miles) northwest of Kashmir's main city of Srinagar, on Monday as the news of an earlier 18-hour gun battle between pro-independence force and Indian troops, in which a fighter was killed, spread.
The demonstrators chanted slogans such as "We want freedom" and "Down with India" as they carried the slain man's body.
They were throwing stones and trying to set fire to an armored vehicle, when police started firing to disperse the crowd and a protester identified as Arshad Ahmad was shot dead.
Kashmir lies at the heart of more than 60 years of hostility between India and Pakistan. Both neighbors claim the region in full but have partial control over it.
The neighbors agreed on a ceasefire in 2003 and launched a peace process the following year. Since then, there have been sporadic clashes, with both sides accusing the other of violating the ceasefire.
Thousands of people have been killed in Kashmir over the past 20 years.