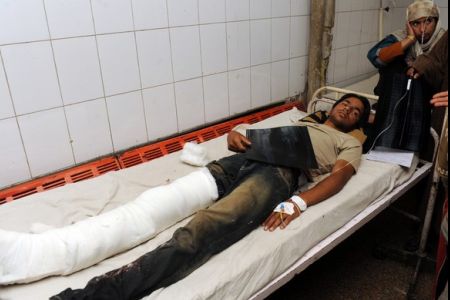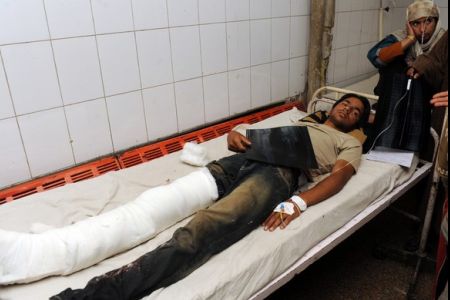 Troops in Indian-administered Kashmir have wounded several people after they opened fire to disperse thousands of protesters in the disputed Himalayan region.
At least four people were injured after Indian forces opened fire on protesters in the southern district of Shopian on Sunday.
The demonstration took place against the Indian army's latest crackdown on protesters.
Stone-throwing protesters scuffled with police in the region's summer capital of Srinagar and in several other towns, a Press TV correspondent reported.
The developments come after security forces in Kashmir fired on several Muslim worshippers as they were heading to a mosque for Friday Prayers.
Indian paramilitary troops set up barricades and fences in Srinagar to restrict public movement, bringing normal life to a standstill in the predominantly Muslim region.
Local residents have demanded a relaxation of the curfew, complaining of shortages of food and other supplies across the valley.
The region has been gripped by a string of violent protests since June, when a teenager was killed by police. More than 110 people have so far been killed in the unrest.
The New Delhi government has announced that it will hold talks with Kashmiris to end months of unrest in the region.
Several human rights groups, including Amnesty International, have called on India to take immediate steps to protect and respect human rights in Kashmir.
Bharatiya Janata Party (BJP), the main opposition party of India, has demanded that the New Delhi government set up a commission headed by a Supreme Court judge "to enquire into and pin-point the responsibility" for the current turmoil in the Kashmir Valley.
"We also want removal of the present coalition which failed to check secessionist and anti-national activities," state party leader Chaman Lal Gupta said on Sunday.