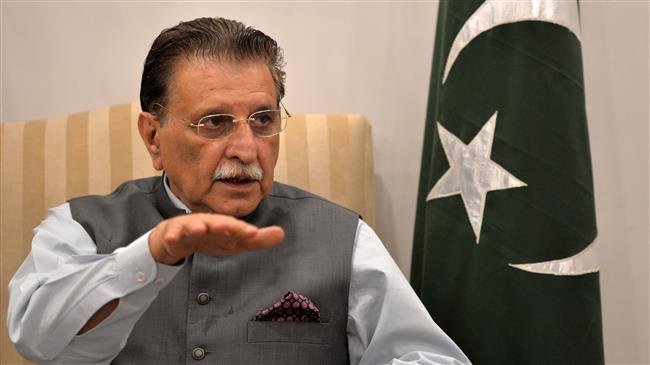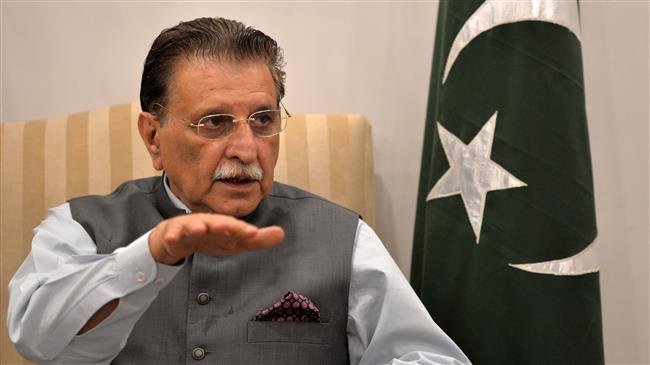 The prime minister of Pakistani-administered Kashmir region says Indian forces have opened fire on his helicopter near the disputed de facto border in the Himalayan region.
Farooq Haider Khan said his helicopter came under attack by Indian troops from across the volatile Line of Control (LoC), which divides the region between Pakistan and India.
Commenting on the incident, Indian army spokesman, Lieutenant Colonel Devender Anand, said a Pakistani helicopter violated Indian air space along the line of control in Poonch district of India's Jammu and Kashmir around noon local time (0630 GMT).
"It could likely to be a civil chopper and was flying very high. The air sentries at forward location had engaged it with small arms," Anand said.
The prime minister, however, rejected the allegation of violation of Indian air space.
Khan told local media that his helicopter was a civilian chopper, and not armed in any way.
"While we were passing through Abbaspur, the Indian army suddenly opened fire at my helicopter. Luckily, we remained unhurt and the helicopter was not damaged," he said.
"We were very close to zero line but we were within our space. Moreover, it was a civilian helicopter so the Indian army should not have opened fire at it," he stated.
The Kashmiri leader further urged the Indian side to pursue peaceful relations with its neighbor," adding, "We do not want any war hysteria in this region."
Kashmir has been divided between India and Pakistan but claimed in full by both since the two partitioned and gained independence from Britain in 1947.
The two countries have fought three wars over the disputed territory. Despite a ceasefire agreement that was reached in November 2003, sporadic skirmishes continue in Kashmir.
Upon taking office in mid-August, Pakistan's new Prime Minister Imran Khan offered to promote cordial relations with neighboring India.
However, in recent weeks, Islamabad-New Delhi relations deteriorated amid high-profile diplomatic tensions between the two rivaling neighbors.
India has accused Pakistan of continuing to assist militants waging an insurgency in the Indian-controlled side of Kashmir, an allegation strongly rejected by Pakistan.