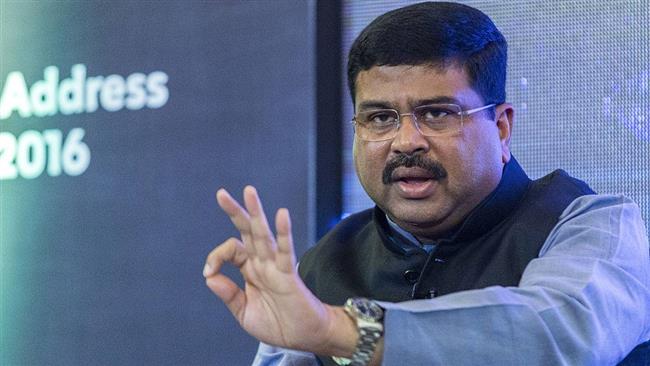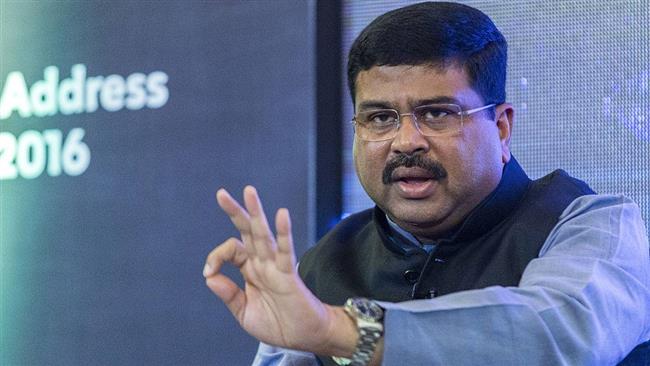 India's insistence to get exceptional concessions from Iran on the development of a giant gas field in the Persian Gulf has taken some toll on their trade ties.
The Indians have been demanding special treatment on the offshore Farzad B gas field which they discovered in 2008, trying to use oil imports from Iran as a bargaining chip in their talks.
Petroleum Minister Dharmendra Pradhan said last week that India's state refiners would import less Iranian crude oil in 2017-18, apparently in response to Tehran's refusal to submit to New Delhi's demands.
India wants Iran to grant development rights to the OVL-led consortium which discovered the field and give access to the gas from Farzad B at steep discounts, according to Iranian Minister of Petroleum Bijan Zangeneh.
Interestingly, the Indians were initially given that right but Iran had to put Farzad B on a list of projects for tender in 2014 after the other side dragged its feet on the field's development.
India launched a fresh bid after international interest grew in the field following Iran's nuclear accord in 2015, but failed again to submit a fresh development plan by September 2016 which it had to.
'Language of threat'
In May this year, Zangeneh said Iran had signed a basic agreement with Russia's Gazprom over the development of Farzad B, stressing that the country was not worried about India's decision to cut oil imports from the Islamic Republic.
"There should be sensible conditions in the negotiations. We cannot sign a contract under threats. The language of threat is not a good one," Zangeneh said after a cabinet session.
"India is one of our good customers and we are willing to boost cooperation. If there is a cut in our exports to India, we will have no troubles as there are many other customers," he said.
His remarks came after Indian refiners said they were reducing their Iranian imports gradually, and that they would cut more if there were no progress on the Farzad B gas field.
India's oil imports from Iran rose about 92 percent to a record 573,400 barrels per day in the first quarter of this year.
However, authorities in New Delhi have a habit of playing hardball with Iran in their dealings whenever Tehran comes under pressure from the West. Some observers have linked the new assertive stance to tough language being used by the Trump administration against Iran.
One of the issues which the Indians have been complaining about is that Iran had reduced a credit period of 90 days for oil purchases to 60 days, arguing that the privilege should stay given New Delhi's trade with Tehran despite being under sanctions.
Thanks but no thanks
Iranian MP Asadollah Gharekhani, the rapporteur of Majlis Energy Commission, played down the significance of Indian crude purchases under the sanctions.
He said that under the international sanctions regime, the Indians had agreed to pay oil dues in dollars, but in the end, they said it was unfeasible.
"They later said the payments will be made half in dollar and half in rupee, but the rupee depreciated by 30% and thus Iran's revenue was cut by 30%," he said on Tuesday.
Ultimately, "instead of cash payments, India sold cheap commodities for Iran's crude," the lawmaker said, stating that the Indians had put their interests first when the Islamic Republic was under pressure and that Tehran had to do the same.
Top presidential advisor Akbar Torkan, however, had stronger words.
"Iran's wealth and national interests were plundered by a bunch of marauders from Saudi Arabia, the UAE, Qatar, China and India" during the sanctions, he said in an interview late last year.
Nevertheless, Tehran and New Delhi have long eyed each other as partners that together can link up the Subcontinent and West Asia.
India has been eyeing Iran's port of Chabahar for development as part of its ambitious bid to access Central Asia and Afghanistan.
Indian Prime Minister Indian Prime Minister Narendra Modi visited Tehran in May 2016, leading a large delegation to revitalize relations after the lifting of sanctions on Tehran.
However, while investment plans in Chabahar have been dogged by repeated delays, India's "oil for gas" bargain might have wider ramifications for their commercial ties.