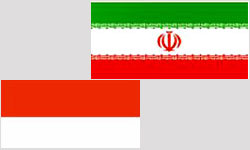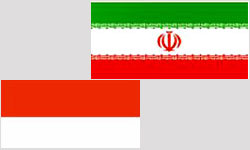 Head of the Indonesian Chamber of Commerce and Industry Mohammad S. Hidayat reiterated his country's willingness to promote cooperation with Iran, particularly in the field of strategic industries.
In a farewell ceremony held for Iran's Ambassador to Jakarta Behrouz Kamalvandi on Saturday, Hidayat said that his country is ready to foster bilateral ties, industrial cooperation in particular, with Iran.
The Indonesian official further said that Tehran and Jakarta are capable of promoting their cooperation in the field of strategic industry.
During the meeting, Kamalvandi elaborated on the two countries' cooperation during his tenure.
He announced that Iran and Indonesia are currently enjoying almost $1 billion worth of economic exchanges.
He also called for the two nations' cooperation in the fields of agriculture and foodstuffs.