Indonesia
Indonesia spots debris suspected to be of missing AirAsia plane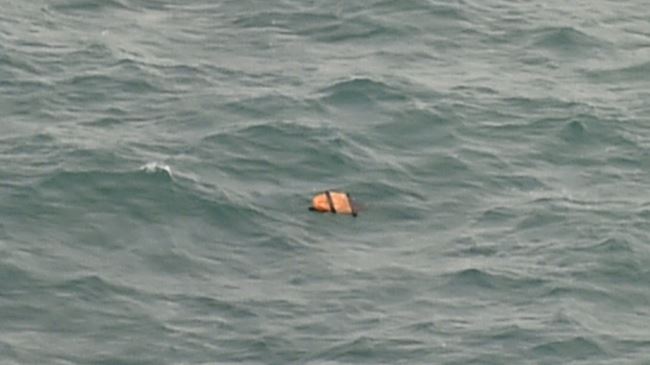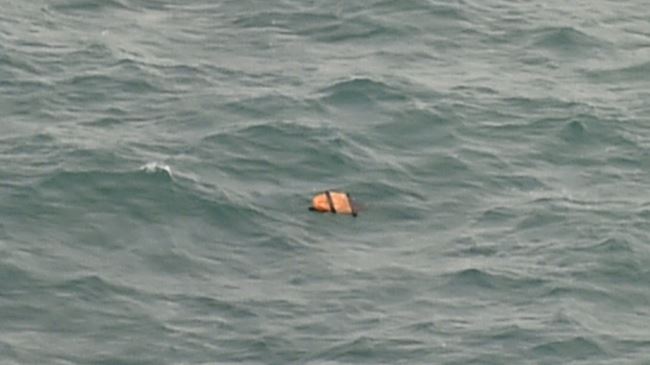 Indonesia says search teams have spotted floating items resembling a plane emergency slide, a door and a square box-like object off Borneo Island in the Java Sea, which are suspected of belonging to a missing AirAsia plane.
"We spotted about 10 big objects and many more small white-colored objects which we could not photograph," Indonesian air force official Agus Dwi Putranto told a press conference on Tuesday.
"The position (of the spotted objects) is 10 kilometers from the location the plane was last captured by radar," he added.
The official displayed 10 photos of the objects, which are highly suspected of belonging to a Singapore-bound AirAsia plane that took off from Indonesia and vanished off radars on Sunday while carrying 162 passengers on board.
Meanwhile, an Indonesia National Search and Rescue spokesman, Yusuf Latif, said on Tuesday that an Indonesian military aircraft found white, red and black objects which appear to be a life jacket off the coast about 170 kilometers south of Pangkalan Bun.
Latif said the pieces of debris would be taken to the search and rescue coordination post on Belitung Island.
"This is the most significant finding, but we cannot confirm anything until the investigation is completed," he added.
Indonesian officials coming off a helicopter in Pangkalan Bun said they have spotted several bodies floating in waters where the missing plane was last seen, adding the bodies were brought to an Indonesian navy ship.
The Airbus A320-200 disappeared en route from Surabaya in Indonesia's east Java to Singapore. In the last communication from the cockpit to air traffic control, one of the pilots sought permission to climb from 32,000 feet (9,754 meters) to 38,000 feet (11,582 meters) due to the bad weather, which was not allowed because another plane was in the way.
Reports said that over 1,100 search and rescue personnel from Australia, Singapore, Malaysia, South Korea, Japan, and New Zealand have joined Indonesia's teams.
The AirAsia plane went missing while the disappearance of the Malaysia Airlines Flight MH-370 earlier this year still remains a mystery.
The Malaysia Airlines Boeing 777-200ER, which was carrying 227 passengers and 12 crew members, mysteriously vanished from radar screens early on March 8 less than an hour after taking off from Kuala Lumpur on a scheduled flight to Beijing, China.
Despite months of massive air and sea search, no confirmed traces of the passenger plane's wreckage have been sighted.