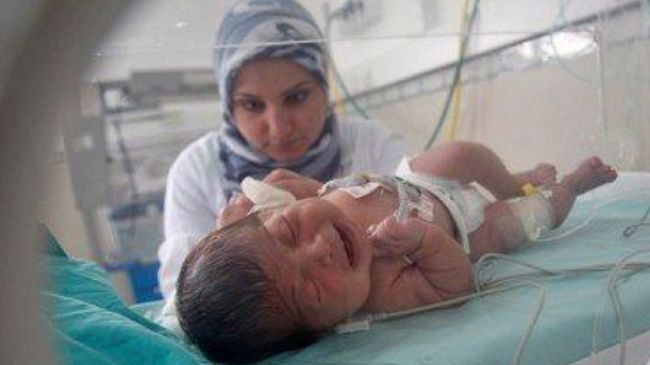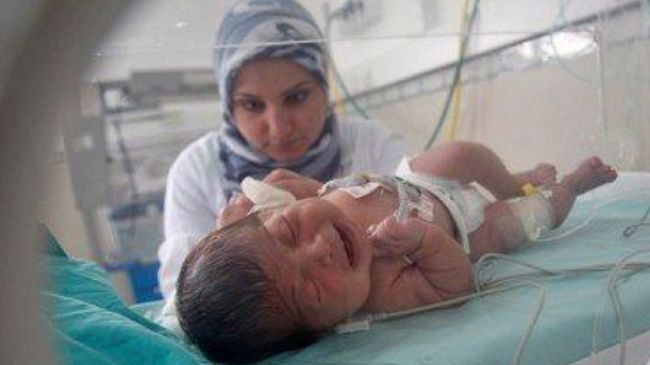 An infant dies in Gaza City in the north of the Gaza Strip after the generator powering his respirator ceased operation due to the fuel shortage besetting the Tel Aviv-blockaded coastal sliver.
Gaza medical spokesman, Adham Abu Salmiya, said the seven-month-old died on Friday evening, Al-Aghsa TV, the official television channel run by the Palestinian resistance movement of Hamas, reported on Saturday.
The respirator was used to remove the fluids formed by a congenital lymphatic disorder from the baby's respiratory system.
According to a statement issued by Gaza Power Authority, the besieged enclave's sole power plant had shut down again on Sunday morning after a few days of sporadic operation.
Hamas Health Minister Bassem Naim also announced on Sunday that the fuel shortage was placing lives in jeopardy.
"Fifty percent of our ambulances and vehicles are immobilized…We are under constant strain from power cuts," he said in a statement.
In mid-February, Egypt blocked the flow of diesel through the tunnels lying beneath its border with Gaza, which are used to transfer supplies into the impoverished enclave amid a crippling siege imposed on the territory by Israel.
The stoppage forced Gaza's sole electricity power plant out of work, causing the enclave to start experiencing blackouts of up to 18 hours a day.
Gaza has been blockaded by Tel Aviv since 2007, causing a decline in the standard of living, unprecedented levels of unemployment, and unrelenting poverty.
The full-scale land, aerial, and naval siege has turned the enclave into the world's largest open-air prison.