Syria
Infighting among Terrorists Spreading from Damascus Province to Idlib in Northwestern Syria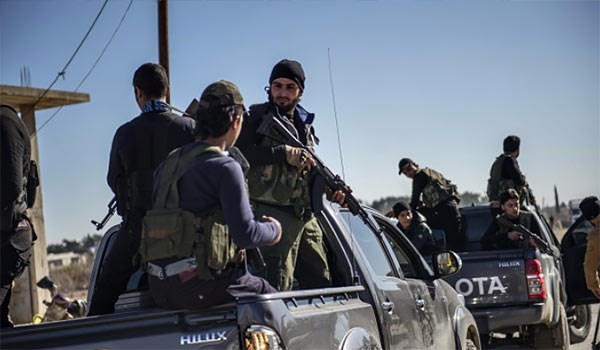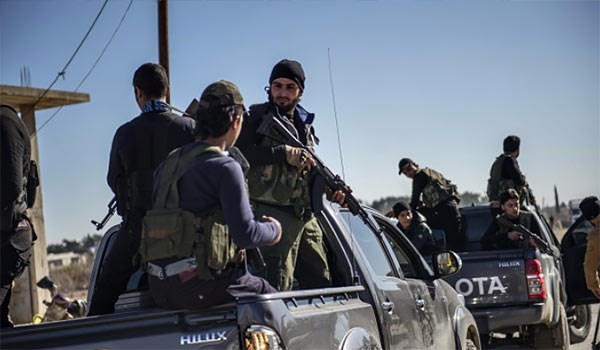 Military sources said on Tuesday that terrorist groups in Idlib province are highly likely to engage in a fresh round of infighting after their comrades in Damascus province intensified attacks on each others' positions following their defeats in battle with the Syrian Army troops in Eastern Ghouta.
The sources said that clashes between Faylaq al-Rahman and Tahrir al-Sham Hay'at (the Levant Liberation Board) with Jeish al-Islam have entered the fifth day, adding that after the Free Syrian Army (FSA) announced support for Jeish al-Islam in Eastern Ghouta, the infighting now seems to be spreading in other regions, particularly in Idlib province, as well.
They added that after intensifying clashes among the terrorist groups in Eastern Ghouta, Ahrar al-Sham in a statement asked Jeish al-Islam to end attacks on other rival groups in the region and called for forming a religious court to find a way to end the clashes.
Emir of Jeish al-Umah organization Abu Hafas al-Moqadasi that is a notorious al-Qaeda-minded Salafi leader asked all terrorist groups to annihilate Jeish al-Islam if the group continues attacks on other militant groups.
Minutes after release of Ahrar al-Sham's statement, media activists informed of a heavy explosion in Jeish al-Islam's ammunition depots.
Meantime, the FSA disclosed in a statement that those who have worn the uniform of Al-Nusra Front (also known as Fatah al-Sham Front or the Levant Liberation Board) in Eastern Ghouta are ISIL members, adding that the militant groups in Northern Syria support Jeish al-Islam to root out Al-Nusra.
Sources said on Sunday that Jeish al-Islam stormed the positions of a rival terrorist group and won control over the only passageway to al-Qaboun district.
In the meantime, Spokesman for Faylaq al-Rahman group Wa'el Alwan confirmed that his forces' movements and route to al-Qaboun have been cut off after Jeish al-Islam took control over the road connecting Eastern Ghouta and al-Qaboun.
Reports also said that Jeish al-Islam tried to attack Fayalq al-Rahman's defense lines in the town of Jisrin from the direction of the village of al-Mohammadiyeh in Eastern Ghouta.
Reports also added that Jeish al-Islam engaged in fierce clashes with Tahrir al-Sham Hay'at and seized their main positions in the towns of Arbin and al-Ash'ari region in Eastern Ghouta, including their main command post and administrative centers.
Jeish al-Islam gave a 24-hour-long ultimatum to the family members of Tahrir al-Sham militants in al-Ash'ari to leave the region.