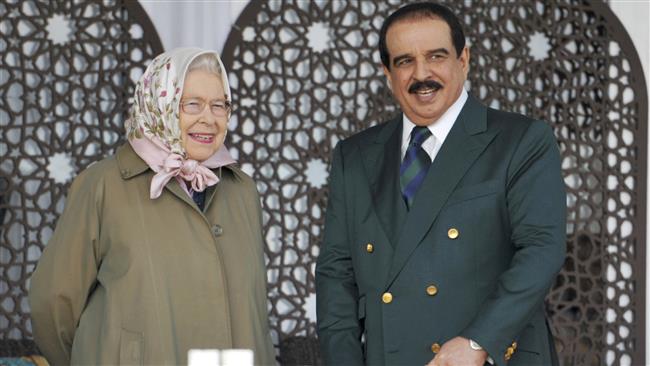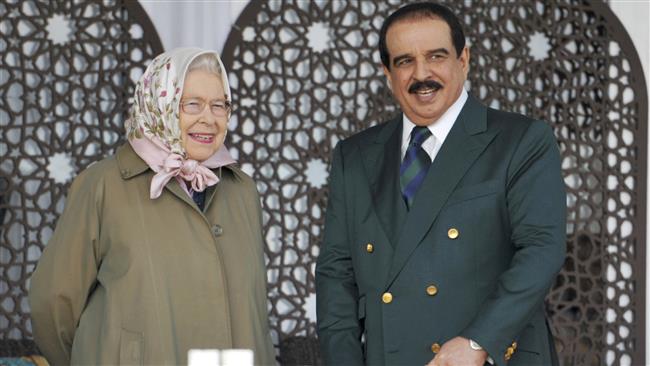 Bahraini forces have taken into custody family members of three UK-based activists critical of King Hamad bin Isa Al Khalifah's attendance at the Royal Windsor Horse Show.
King Hamad on Friday was pictured alongside Britain's Queen Elizabeth II attending the event on the grounds of Windsor Castle in England, prompting protests from Bahraini human rights activists residing in the UK.
Sayed Ahmed Alwadaei, the director of advocacy at the Bahrain Institute for Rights and Democracy, said his sister had been summoned to a police station in the Bahraini city of Muharraq for interrogation on Saturday.
"This is a new low by the Bahraini authorities: blackmailing activists by detaining their family members in Bahrain," he said, denouncing the summoning.
The father and sister of two other UK-based Bahraini activists said that they were also being held over the same incident.
Last October, Alwadaei shouted at King Hamad's car as it approached British Prime Minister Theresa May's office in London.
Alwadaei's wife, Dua'a, and his son were detained for seven hours at Bahrain airport as they tried to fly to London.
"While King Hamad is receiving the red carpet treatment in the UK, his goons in Bahrain are terrorizing Sayed Alwadaei's wife and their infant son, preventing them from leaving the country, and issuing unveiled threats against their families," said Nicholas McGeehan, a Bahrain researcher at Human Rights Watch.
Anti-regime protesters have taken to the streets of Bahrain on an almost daily basis ever since the popular uprising began in the tiny Persian Gulf country in February 2011.
The demonstrators are demanding that the Al Khalifah dynasty relinquish power and let a just system representing all Bahrainis be established.
Scores of people have been killed and hundreds of others wounded or detained amid Manama's crackdown on dissent and widespread discrimination against Bahrain's Shia majority.
Over the past few years, the UK has been providing Bahrain with record quantities of arms despite the kingdom's dire rights record.
Britain has sold Bahrain at least $62 million worth of arms since the 2011 uprising began, according to the latest figures by the Campaign Against Arms Trade (CAAT).