Palestine
Inhuman Israeli regime arrest campaigns target Palestinian students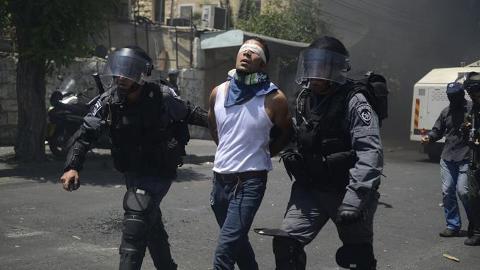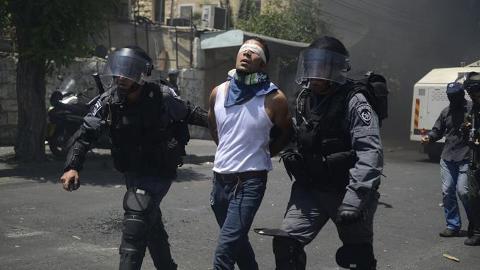 The Rabid Dog  Israeli Occupation Forces (IOF) stormed late yesterday and at dawn Tuesday different areas of the West Bank and Jerusalem. Arrests were reported during the raids. Palestinian students in al-Najah University were among the detainees. In Nablus, Israeli forces stormed Tel town west of the city and broke into two university hostels before arresting two students which led to the outbreak of violent clashes amid heavy firing of teargas bombs.
The two students had earlier served time in Israeli jails in previous arrests. Two more university students were arrested from their houses in Assira and Aqraba towns in Nablus and taken to unknown detention centers. Earlier Monday, two students at al-Najah University were arrested at a make-shift checkpoint near the city. Many al-Najah university students were arrested over the past 24 hours at the hands of Israeli forces, local sources revealed.
Israeli forces also stormed Awarta town, south of Nablus, and broke into a local home where they carried out a violent search campaign. Meanwhile, Israeli aircrafts were seen heavily flying over the area. Along the same line, Israeli police arrested five Palestinians from Qalandia refugee camp in occupied Jerusalem and another young man from Issawiya town.
In Bethlehem, four detainees were rounded up including an ex-detainee and a minor. In Jenin, Israeli forces stormed different areas east and north of the city and carried out combing operations. Several make-shift checkpoints were also erected. A number of local homes were stormed and violently searched in Jenin refugee camp.