Asia-Pacific
Myanmar
Inhuman Myanmar minister threatens Rohingya refugees to return or face 'consequences'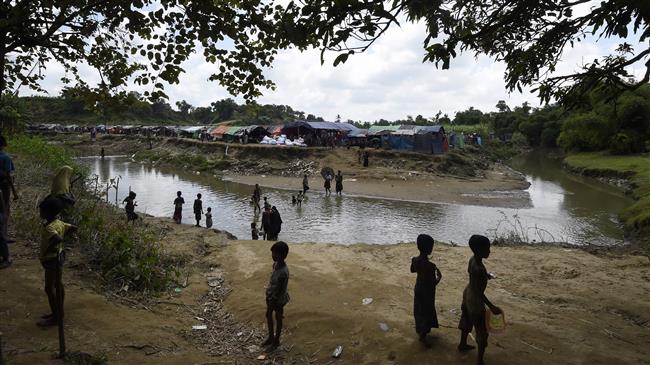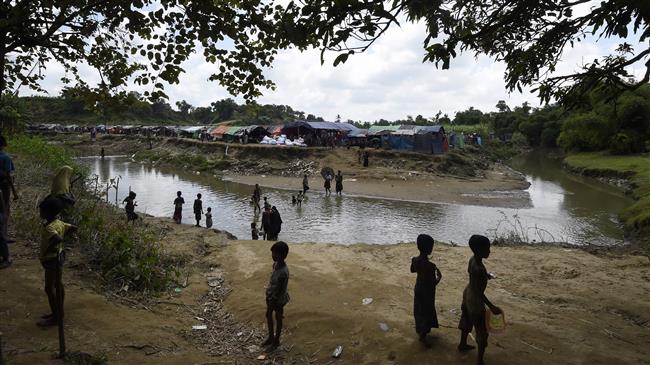 A Myanmar government official has been caught on camera threatening Rohingya Muslims living in a makeshift refugee camp on the Bangladeshi border to accept a government offer and return home or face dire"consequences."
"If the Rohingya refuse the proposal put forward by the Myanmar government through this delegation, it will not bode well for the Rohingya living in no man's land," Aung Soe, Myanmar's deputy minister for home affairs, told some 7,000 refugees on a video circulated on social media cited by Reuters news agency on Monday.
In the video, he tells them they must return or "suffer the consequences," and that the area they were living in was under Myanmar's jurisdiction.
The minister's threats were directed at the refugees living in Tombru, an area of no man's land between Myanmar and Bangladesh.
Bangladesh security forces in the border area confirmed the incident.
Local Border Guard Bangladesh (BGB) commander Manzurul Hasan Khan said Myanmar authorities had been using loudhailers since Friday to ask the refugees to leave.
"He kept telling the refugees to move away from Myanmar land, or they would face problems," said police officer Mohammad Rashid by phone from the area.
Rohingya living there told media that soldiers had recently put up tents near a barbed wire fence set up around the area.
"They (Myanmar army) often fire blank rounds to create panic. We've heard they also set fire to nearby villages recently," said Dil Mohammad, one of the refugees.
Since August, a military crackdown on the Rohingya Muslim minority in Myanmar has forced nearly 700,000 members of the one-million-plus-strong community to flee their homes in Rakhine and head to Bangladesh.
The United Nations has described the military campaign — including mass rape, killing, torture, torching and threats of violent "consequences" — as textbook example of ethnic cleansing and possibly amounting to genocide in a court of law.
Despite the campaign against the Rohingya, the two governments of Myanmar and Bangladesh agreed late last year to repatriate all the newly-arrived refugees.
The UN refugee chief says issues surrounding Rohingya citizenship and safety need to be addressed before their repatriation.
The implementation of that agreement was supposed to begin last month, but it was postponed, with no new date set, amid fears that the refugees may be coerced into leaving.
However, Myanmar does not recognize the Rohingya as their nationals even though they have been there for generations and refrains to give them citizenship.