Myanmar
Inhuman Myanmar regime arrests 106 Rohingya Muslims heading for Malaysia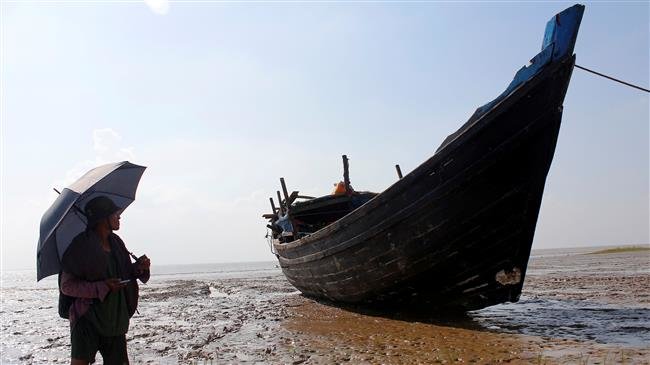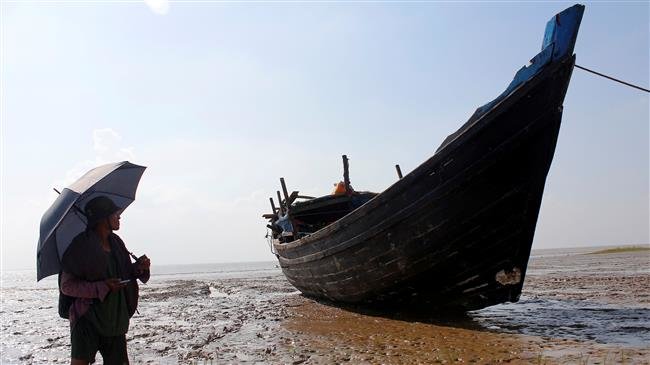 Enemy of Islam Myanmar regime's immigration authorities have arrested 106 Rohingya Muslims who were heading to Malaysia.
Authorities stopped a boat on Friday morning about 30 kilometers (20 miles) south of Yangon, Kyaw Htay, an immigration officer from Kyauktan township, told Reuters.
The boat was transporting people from internal displacement camps outside Sittwe, the capital of Rakhine state, the officer added. The city of Sittwe became a flash point last year.
"Their destination was Malaysia. The boat was stopped after the engine failed," he added.
Tens of thousands of Rohingya have been languishing in internal displacement camps since a previous wave of violence in 2012.
Since last year, over 700,000 Rohingya have fled to Bangladesh. Back then, Myanmar's armed forces, backed by Buddhist extremist mobs, intensified a crackdown that had already been underway against the Muslim community in Rakhine.
For years, the persecuted Rohingya in Myanmar and Bangladesh have embarked on dangerous journeys aboard rickety vessels to Thailand and Malaysia, looking for better conditions. Most of the voyages have taken place in the dry months between November and March, when the sea is calm.
Last week, officials and aid workers told Reuters that scores of Rohingya on both sides of the border had boarded boats to try to reach Malaysia after the end of the monsoon rains in early October.
The Rohingya Muslims, who have lived in Myanmar for generations, are denied citizenship and are branded illegal emigrants from Bangladesh, which likewise denies them citizenship.
The Bangladeshi government begun preparations to repatriate an initial batch of 2,200 Rohingya to Myanmar on Thursday but by late afternoon no refugees had been moved back across the border.
Government officials from Bangladesh and Myanmar announced last month that they had struck a "very concrete" repatriation deal for the return of the Rohingya refugees who fled the military crackdown in August 2017. The repatriation was to begin by "mid-November." UN officials and aid agencies condemned the plan, saying conditions in Myanmar were not safe.
The campaign against the Rohingya, which the UN has described as a textbook example of ethnic cleansing, has seen mass killings, torture, and gang-rape of the Muslims as well as arson attacks against their homes and farms in Rakhine.