Syria
Inhuman Tahrir Al-Sham Commander Assassinated as Tensions Soar in Aleppo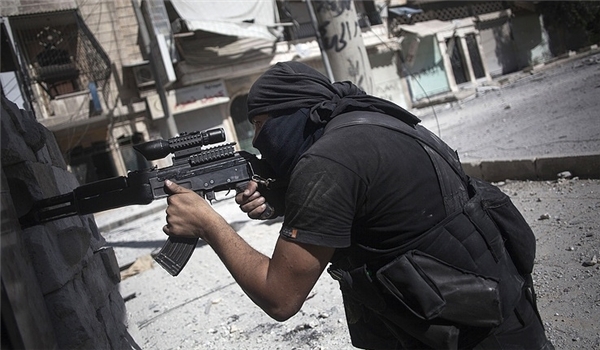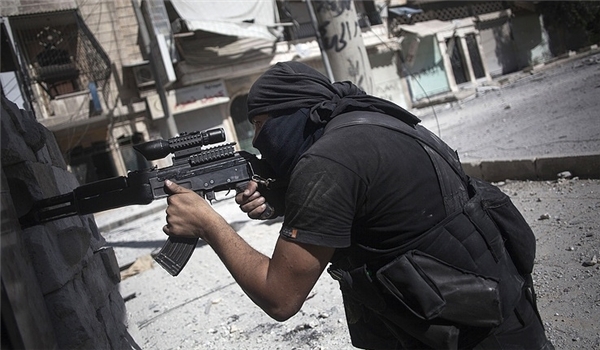 A notorious commander of Tahrir al-Sham Hay'at (the Levant Liberation Board or the Al-Nusra Front) terrorist group was assassinated in Western Aleppo as infighting increased between Tahrir al-Sham and Syria's Tahrir Front.
Local sources in Western Aleppo reported on Thursday that unknown assailants attacked Tahrir al-Sham commander Abu Ahmad al-Sharoukh at the entrance of al-Mohandeseen region, and killed him.
Meantime, Tahrir al-Sham terrorists gained control of farms near the village of al-Jineh in Western Aleppo, erecting several checkpoints at its entrances.
The sources said that Tahrir al-Sham and Syria's Tahrir Front militants are now on alert in the region, adding that the latter has given a one-day ultimatum to Tahrir to leave the region.
Also, a number of Syria's Tahrir Front terrorists were killed in a bomb explosion in the village of al-Saharah in North of the town of al-Artab.
Tensions have heightened in the region and the militants.
In a similar development on Tuesday, Mohammad Soleiman, a notorious commander of Syria's Liberation Front, was gunned down by unknown assailants in Aleppo province, local sources reported.
Mohammad Soleiman, the senior commander of Syria's Liberation Front, was assassinated by unidentified raiders near the village of Sheikh Ali, the sources in Western Aleppo said.
They went on to say that a fresh wave of tensions has covered terrorist-held regions in Aleppo and Idlib, adding that the terrorist groups' commanders have kept fighters on alert in the Northern provinces.
They further said that Faylaq al-Rahman and Jeish al-Ahrar have embarked on arresting people after assassination of Khalil Ismayeel Arsan, the deputy commander of Jeish al-Ahrar in Jobas in Eastern Idlib.
The sources said that Tahrir al-Sham Hay'at has put its militants on alert and set up more checkpoints after assassination of tens of its members and commanders in Idlib.
Assassination operations against terrorists have intensified in Northern and Northwestern Syria in recent months.