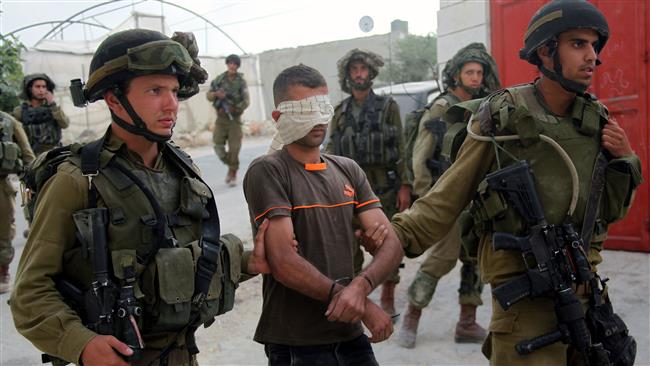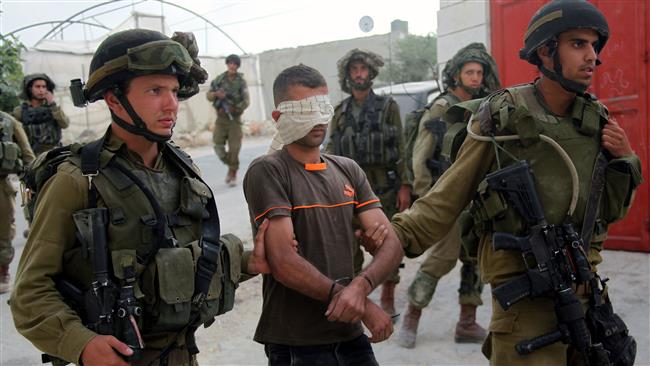 Israeli forces have arrested at least 23 Palestinians during separate overnight raids on a number of houses across the occupied West Bank.
The Palestinian Prisoners Society said Israeli military trucks and jeeps rolled into al-Fawwar refugee camp in al-Khalil (Hebron), located about 30 kilometers (18 miles) south of al-Quds (Jerusalem), early on Monday.
The Israeli forces broke into dozens of homes and violently searched them, causing excessive property damage, before detaining four Palestinians.
The Israelis also stormed a number of Palestinian houses in the towns of Dura – located about 11 kilometers (6.8 miles) southwest of al-Khalil -, Jenin and Beit Rima, arresting seven Palestinian men.
Israeli forces took away seven Palestinian children in al-Issawiya, Ras al-Amud and Silwan neighborhoods of East al-Quds.
The forces also arrested five other Palestinians in Zawata, located about six kilometers (3.7 miles) northwest of Nablus, Qaryout and Beit Iba towns during the early hours of the day.
In recent months, Israeli forces have frequently raided the houses of Palestinians in the West Bank, arresting dozens of people, who are then transferred to Israeli prisons, where they are kept without any charges brought against them.
There have been many reports about the deteriorating health of Palestinian prisoners held inside Israeli jails.
More than 7,000 Palestinians are reportedly held in 17 Israeli prisons and detention camps. Moreover, 540 Palestinians are held without any trial under the so-called administrative detention, which is a sort of imprisonment without trial or charge that allows Israel to incarcerate Palestinians for up to six months. The detention order can be renewed for indefinite periods of time.