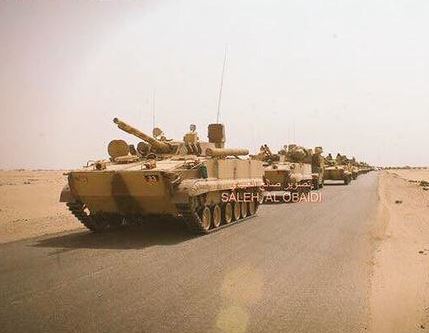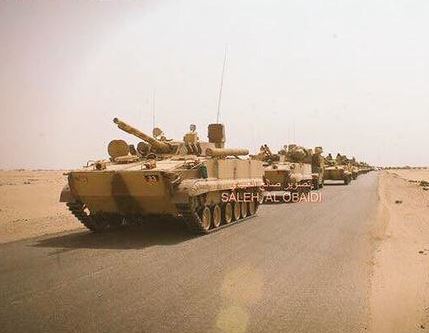 Saudi Arabia has sent dozens more armored vehicles and trained troops to help the supporters of Yemen's ousted President Hadi fight Houthi Popular Forces in the country following months of air bombardments, which have so far failed to break the deadlock between rival camps on the ground.
According to reports from the ground dozens of Riyadh tanks and other armored vehicles entered Yemen in the past 48 hours via Wadia, a border post in northern Yemen, RT reports.
"Dozens of tanks, armored vehicles and personnel carriers, as well as hundreds of Yemeni soldiers trained in Saudi Arabia, arrived in Yemen overnight," a Yemeni military source told AFP.
Another military source added that the new supplies were intended for the exiled Yemeni President Abedrabbo Mansour Hadi, who fled to neighboring Saudi Arabia earlier this year.
It is the biggest military contingent of Persian Gulf States sent to Yemen as the coalition has so far preferred to carry out airstrikes against the Houthi Forces.
A Saudi-led coalition has been carrying out strikes since late March, but thus far the forces have been locked in stalemate.
Amid the ongoing war, Yemen is facing a serious humanitarian crisis.
According to the UN, more than 1,600 civilians have been killed, over 3,800 injured and more than a million have been displaced.