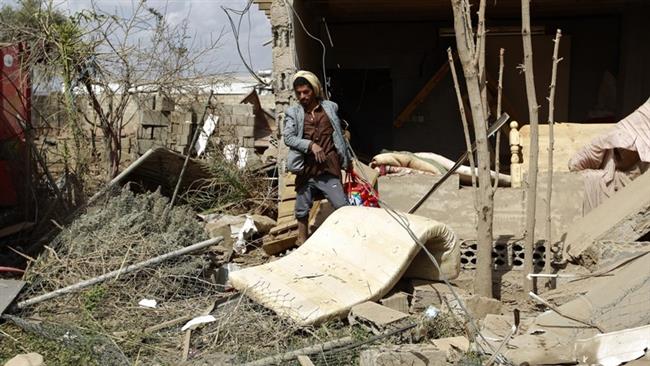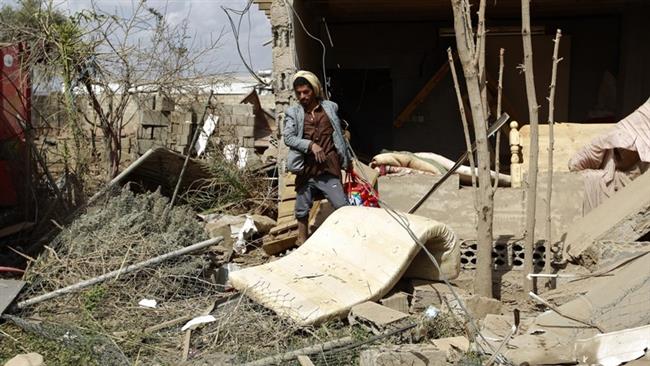 Saudi military aircraft have carried out a new round of airstrikes across Yemen more than nine months into the kingdom's war on the impoverished country.
In their latest attacks, Saudi jets hit water supply facilities in the province of Ma'rib on Wednesday. There were no immediate reports of possible causalities.
On Tuesday, the warplanes targeted a spa in the Yemeni capital, Sana'a, killing 21 civilians, mostly women and children. Adjacent buildings and a mosque were also destroyed.
Meanwhile, at least 36 Saudi mercenaries and al-Qaeda militants were reportedly killed in an attack conducted by the Yemeni army in the province of Bayda.
Saudi Arabia began the campaign against Yemen in late March 2015. The strikes are supposedly meant to undermine the Ansarullah movement and restore power to fugitive former Yemeni president, Abd Rabbuh Mansour Hadi.
More than 7,500 people have been killed and over 14,000 others injured since the strikes began. The Saudi war has also taken a heavy toll on the impoverished country's facilities and infrastructure.
Yemenis have, meanwhile, been carrying out retaliatory attacks against the Saudi forces deployed in the country as well as targets inside Saudi Arabia.