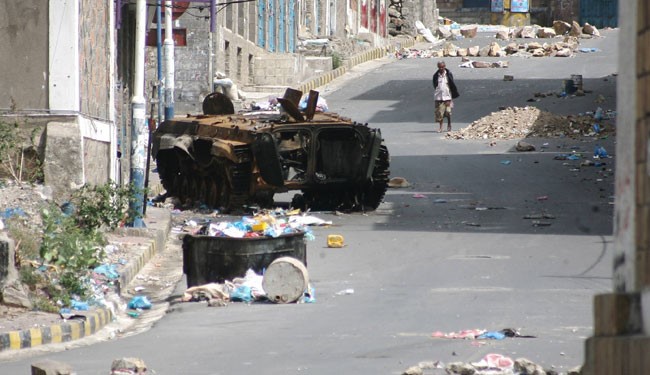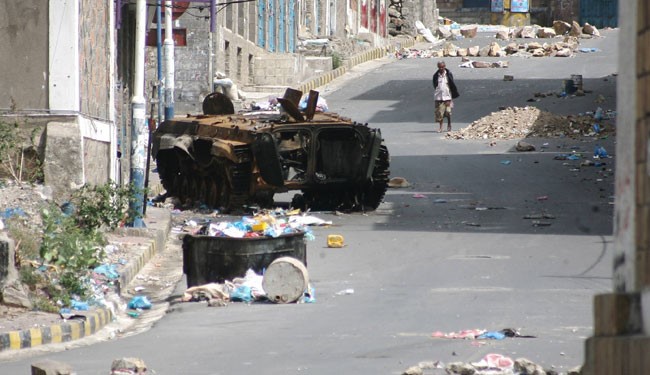 Saudi continuous bombing on Saada going on without stop. In past 48 hours Saudi warplanes continuously bombing many parts of Sadaa governorate without stop.
2 days attacks on civilian and administrative regions in Saada left many martyr and injured.
In Sanaa, Saudi air strikes disconnect city's internet networks and has casualty among civilians.
In Taiz, airstrikes has been begun from morning and stills going on. Witness told Al-Alam reporters this attacks leaves more than dozen casualties.
Meanwhile with arrival of UN special envoy Ismail Ould Cheikh Ahmed to Sana'a, political parties called for end of Saudi air strike. Yemen political parties say until Saudi bombing in Yemen continue they will not participate