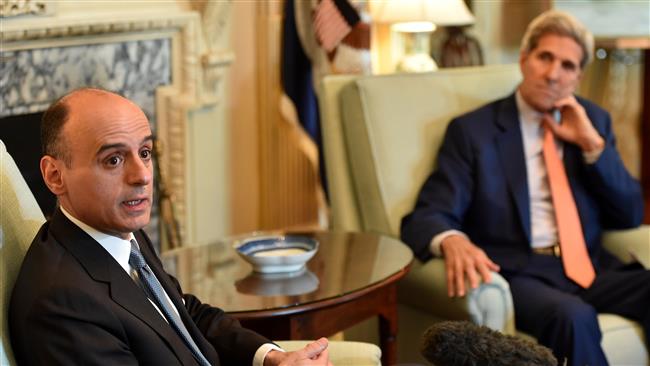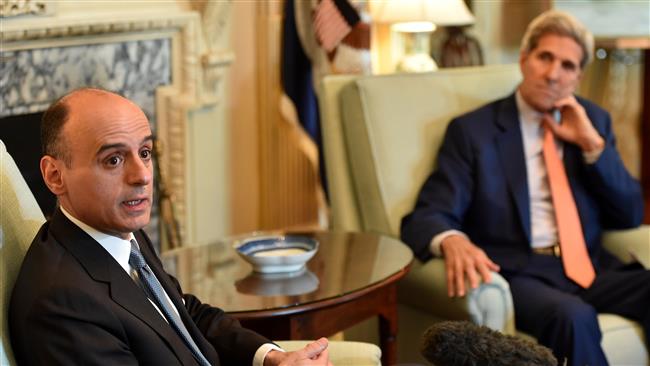 Ostensibly angered by the successful conclusion of nuclear talks between Iran and six world powers, the Al Saud regime has threatened to "resolutely" confront the Islamic Republic over any alleged "mischief" in the region.
Following a Thursday meeting with US Secretary of State John Kerry in Washington, Saudi Foreign Minister Adel al-Jubeir said Riyadh is "committed to confront" the Islamic Republic should Iran "try to cause mischief in the region."
He made the comments only two days after Iran and the P5+1 states reached a conclusion on the Joint Comprehensive Plan of Action (JCPOA) in the Austrian capital city of Vienna.
The success of Iran-P5+1 nuclear talks is viewed by political experts as a major blow to Israel and Saudi Arabia, who have been the two major critical voices seeking to throw a monkey wrench in the diplomatic process.
This is while the international community has praised the outcome of more than a decade diplomatic efforts aimed at closing the Iranian nuclear dossier, with many world leaders saying the historic conclusion of nuclear discussions could help promote peace and cooperation in the region.
Jubeir further claimed that Iran should not use the economic benefits that it will gain following the breakthrough in the nuclear talks to pursue "adventures in the region."
The comments come as the Riyadh regime is itself currently engaged in a deadly military campaign against neighboring Yemen since March 26. The latest UN figures show more than 3,800 people have so far lost their lives due to the Saudi aggression.
On July 11, Leader of the Islamic Revolution Ayatollah Seyyed Ali Khamenei lauded Iran's "astonishing and spiritual presence and influence" in the region, which have incurred wrath of Saudi aggressors.
The Leader said Saudi Arabia and its allies have been pounding Yemen and brutally killing the innocent and oppressed Yemeni people over the past 100 days mainly due to Iran's influence in the region.
Besides its war crimes against Yemen, the oil-rich Saudi kingdom has long supported the Takfiri terrorists wreaking havoc in the Middle East. Riyadh has also assisted the allied Al Khalifa regime in neighboring Bahrain in its heavy-handed clampdown on peaceful protests.
Saudi rulers have also been under fire by rights groups for quelling anti-Riyadh protests and cracking down on political dissidents in the kingdom.