Egypt
Initial Results Indicate Egypt Constitution May Pass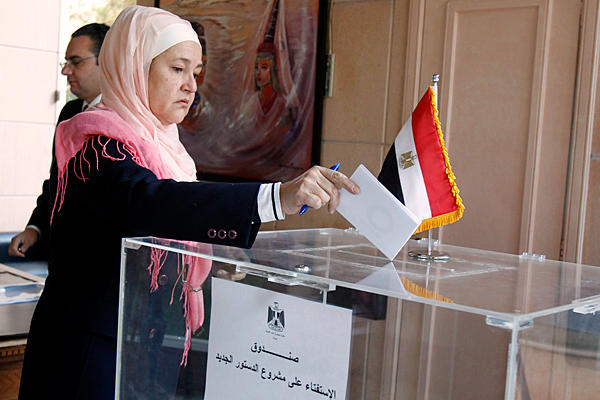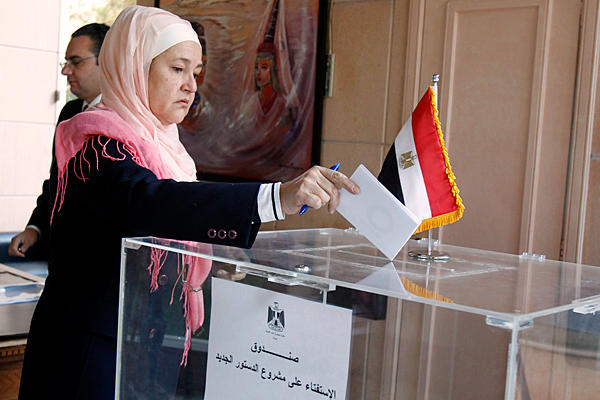 Initial results of the first round of Egypt's referendum showed on Sunday that a slender majority of citizens backed the country's new constitution.
By Sunday morning, with most votes tallied, President Mohammad Mursi's Freedom and Justice Party said on its website 56.5 percent voted for the constitution in the hurriedly organized referendum.
Egyptian media also reported the same figure.
The second round of voting will be next Saturday, after which the official result will become known.
The main opposition coalition, the National Salvation Front, had announced on Saturday night after polls closed that almost two thirds of voters had rejected the constitution drafted by an Islamist-dominated council, after secular groups withdraw the council.
But one of the coalition's main groups, the Popular Current, reported on its official Facebook page on Sunday morning that an estimated 56 percent of voters approved the charter, with the count almost complete.
Saturday's voting in 10 provinces including Cairo came after weeks of mass protests organized by opposition aimed to torpedo the referendum, before it instead issued last-minute calls for the draft's rejection.
Violence between the charter's supporters and opponents flared in Egypt's two largest cities, Cairo and Alexandria, in the past 48 hours.
According the preliminary results, a majority voted against the charter in the capital, the opposition's bastion.
If the constitution is approved, Mursi hopes it will end a tumultuous transition almost two years after a popular uprising overthrew president Hosni Mubarak, ushering in interim military rule and then Mursi's election in June.