Palestine
Injuries, arbitrary arrests reported among Palestinians in Israeli assaults on WB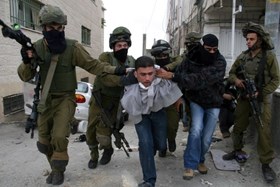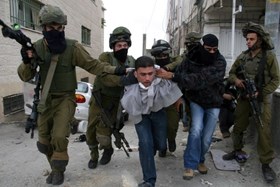 A round of assaults, carried out Saturday evening by the Israeli occupation forces (IOF) and settler gangs across the West Bank, culminated in injuries and arrests among a number of Palestinian civilians.
A PIC correspondent quoted local sources in the West Bank city of al-Khalil as reporting that two Palestinian youths sustained critical wounds and were rushed to a hospital after they were attacked by the invading IOF troops.
One of the casualties, identified as youngster Abdul Moez Majdi al-Khatib, was heavily beaten up by the IOF soldiers, in the presence of his family and neighbors, near an Israeli military watchtower.
By-standers at the scene said the IOF summoned military reinforcement moments before they chained up the youngster and dragged him to a nearby military site.
The IOF nabbed Palestinian youth Ibrahim Abu Shkheidem and detained five more others for long whiles.
A flood of abrupt combing operations and random vehicle inspections was launched by the IOF troops deployed around Wad al-Hirya area, leading to a state of panic among women and children.
In a related development, three Israeli extremist settlers heavily assaulted the 20-year-old Palestinian shepherd Helal Adel Daraghma in Wadi al-Maleh, in the northern Jordan Valley.