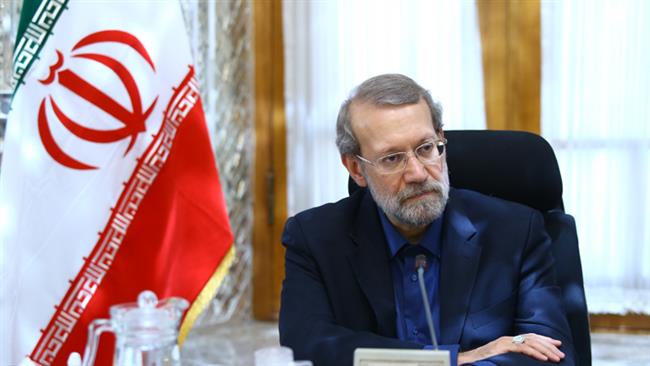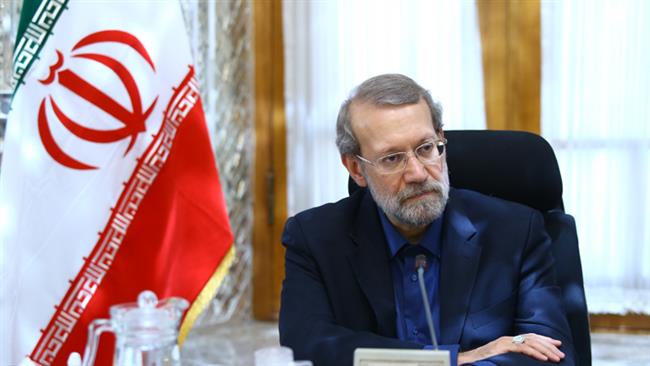 Iran's Parliament (Majlis) Speaker Ali Larijani has condemned recent deadly terrorist attack in the northeastern Pakistani city of Lahore, saying insecurity in the Muslim world serves the Israeli regime's interests.
In a message to Pakistani Senate Chairman Mian Raza Rabbani on Tuesday, Larijani expressed his deep condolences over the death and injury of scores of innocent people in the terrorist blast in Lahore.
"I firmly believe that the ongoing efforts to create insecurity and sectarian strife in the Muslim world are in line with the interests and security of the occupying regime of al-Quds and enemies of stability, security and integrity of the Muslim ummah," he said.
Iran's top lawmaker added that any form of extremism and terrorism is undoubtedly at odds with the principles of Islam.
Larijani also stressed that Iran regards the security and stability of Pakistan an extension of the security of the region and the Muslim world, supports any move aimed at promoting sustainable peace in the region and is prepared for any form of constructive cooperation and interaction in this regard .
More than 70 people were killed and at least 340 others wounded after a bomb went off near a children's playground at a park in Lahore, where many Christians had gathered to celebrate the Easter holiday. A faction of Taliban, which calls itself Jamaat-ul-Ahrar, claimed responsibility for the attack.
Pakistani authorities have rounded up more than 5,000 suspected militants in two days since the deadly blast in Lahore.
A state minister for Punjab province, Rana Sanaullah, said on Tuesday that investigators were keeping 216 suspects in custody pending further investigation.
Iran committed to promoting Iraq's security: Larijani
Also in a Tuesday message to Iraqi parliament speaker, Salim al-Jabouri, the Iranian Majlis speaker said the Islamic Republic will always remain committed to strengthening security, peace and integrity in Iraq.
In the message, Larijani condemned the recent inhumane act of terror at a soccer stadium near the capital, Baghdad, adding that Iran regards the stability, security and territorial integrity of Iraq as being in line with the interests of Muslim nations.
Larijani expressed the Iranian parliament's full support for Iraq's fight against terrorism and extremism.
On Friday, a bomb explosion at a soccer stadium near Baghdad claimed the lives of at least 41 people and injured 105 others. The Daesh Takfiri terrorist group claimed responsibility for that bombing attack.
The United Nations Assistance Mission for Iraq has recently announced that a total of 670 Iraqis were killed and 1,290 others injured in acts of terrorism, violence and armed conflict in February.
According to the UN mission, the number of civilian fatalities stood at 410 while violence also claimed the lives of 260 members of the Iraqi security forces. A great portion of the fatalities was recorded in Baghdad, where 277 civilians were killed.