Middle East
Palestine
Int.Quds Inst.: The Revolutionized Arab nations is capable of protecting al-Aqsa mosque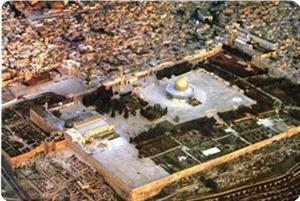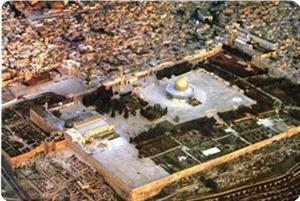 The International Quds Institution (IQI) stressed the ability of the Arab and Islamic nation to protect al-Aqsa Mosque and confront the occupation, especially after the Arab revolutions.
Yassin Hammoud, Director General of the institution, called in statements to Quds Press on the forty-third anniversary of burning al-Aqsa mosque by a Jewish extremist, for supporting the mosque against the Israeli violations and addressing the risk of judaizing it as it is one of the nation's sanctities.
Hammoud noted that al-Aqsa Mosque is exposed to the fiercest judaization campaign in preparation to destroy it and build the alleged temple in its place.
He reminded of Israeli attacks against al-Aqsa mosque such as statements calling for its destruction, the attempts to legitimize the Jewish right to pray there, the daily raids, the excavations around it, the falsification of its history, and recently the attempts to divide it.
He also reminded of Zionist Israeli procedures to surround al-Aqsa mosque with synagogues and Jewish centers, to allow foreigners to enter the mosque and violate its sanctity under the name of foreign tourism, and to establish settlements around it.
Director General of the Beirut-based institution called for taking serious and decisive stands to protect al-Aqsa at the political and popular levels and to put an end to Israeli arrogance, considering the recent attacks on the Mosque more dangerous than burning it 43 years ago.
"It is no longer acceptable to see the Arab countries, after their revolutions, standing silent (facing the occupation). They have to defend al-Aqsa mosque as an inalienable right", Hammoud said.