Iran
Intelligence Minister: Iran Standing against Enemies' Daily Cyber Attacks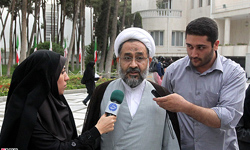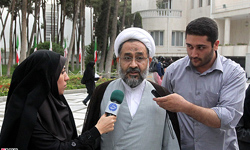 Iranian Intelligence Minister Heidar Moslehi announced on Monday that Iran is involved in massive and continued cyber war with the enemies who make constant attempts to harm the country's infrastructures, saying that Iran's highly skilled experts have deterred all enemy threats.
"These threats are posed every day and the intelligence apparatus counters and obviates enemy's actions in the cyber space every day," Moslehi told reporters in Tehran on Monday.
He underlined Iran's capability of deterring cyber threats, and said, "The Islamic Republic is so powerful in the cyber space that (even) leaders of the arrogant powers admit and acknowledge our country's successes as well."
Iran announced in June that it had detected plans by the United States, Israel and Britain to launch a massive cyber strike only days after talks between senior Iranian and western negotiators in Moscow.
In the last few years the United States and Israel have created several malware – including the Stuxnet worm, which is reportedly the most malefic piece of malware ever created, and its kin, Duqu, as well as the Flame malware – and used them to attack Iran's nuclear facilities.
But, Iran has successfully repelled all these cyber attacks as it has continued its nuclear progress all these years.
Iran's Minister of Communication and Information Technology Reza Taqipour announced in July that Iran has successfully confronted sophisticated spy malwares and thwarted all cyber attacks against the country's infrastructures.
Speaking to FNA, Taqipour divided viruses into two categories, first for public users and the second for spying purposes.
As regards the second category, the Iranian Minister said, "The second type (of viruses) has been developed by governments and are specifically sent via governments, and their mission is spying on infrastructures and the like. All of them have so far been confronted and our preparedness to do so (defusing cyber attacks) is growing on a daily basis."
He said in some days, Iran was targeted by two million cyber attacks, but could confront and repel all these malware attacks.