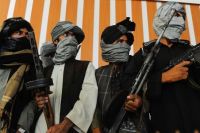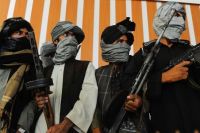 A provincial intelligence official has been killed, following a roadside bomb blast in Afghanistan's eastern Kunar province.
Local police chief General Abdul Habib Syed Khel told Press TV that the incident took place in the suburbs of Asadabad district on Tuesday, after a remote-controlled roadside bomb exploded, targeting the vehicle of Kunar's intelligence attorney.
According to the official, the attorney died of his wounds after he was taken to hospital. Two of his bodyguards also sustained injuries in the bomb blast.
No group has claimed responsibility for the attack yet, though the blame is usually placed on the Taliban militants for such incidents.
This is while elsewhere in Kunar province, a bomb detonated inside a police station in Sarkani district, six police officers being reported injured.
Earlier today, another bomb struck near an army vehicle in the country's western province of Herat, leaving one army trooper and two civilians wounded.