Syria
Intense Infighting Continues among Terrorists in Eastern Ghouta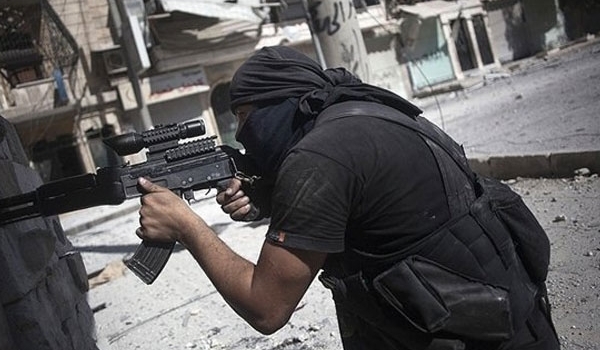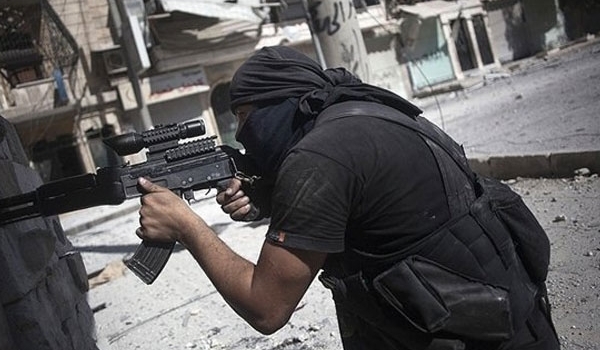 Clashes among Jeish al-Islam terrorists and Tahrir al-Sham Hay'at (the Levant Liberation Board) and Faylaq al-Rahman militants in Eastern Ghouta of Damascus entered the fourth consecutive day and the latter gained control of some of Jeish al-Islam-controlled areas.
Fierce clashes erupted after Jeish al-Islam attacked Faylaq al-Rahman positions in Zmelka city, leading to the death and injury of a number of both sides' terrorists.
Meantime, reports said that Faylaq al-Rahman is trying to regain the lost positions in Arbin from Jeish al-Islam.
Local sources said that Tahrir al-Sham Hay'at has retaken control of the two towns of Jisrin and Haza from Jeish al-Islam after clashes with the rival group's members.
They added that clashes continue between Jeish al-Islam and Tahrir al-Sham Hay'at in al-Ash'ari, al-Aftaris, al-Mohammadiyeh and Arbin regions.
Relevant reports said on Sunday that terrorist groups have been hitting each others' positions in Eastern Ghouta as the Syrian army troops continue their operation to liberate the rest of the militant-held regions in Damascus province.
The sources said that Jeish al-Islam stormed the positions of a rival terrorist group and won control over the only passageway to al-Qaboun district.
In the meantime, spokesman for Faylaq al-Rahman group Wa'el Alwan confirmed that his forces' movements and route to al-Qaboun have been cut off after Jeish al-Islam took control over the road connecting Eastern Ghouta and al-Qaboun.
Reports also said that Jeish al-Islam tries to attack Fayalq al-Rahman's defense lines in the town of Jisrin from the direction of the village of al-Mohammadiyeh in Eastern Ghouta.
Reports also added that Jeish al-Islam engaged in fierce clashes with Tahrir al-Sham Hay'at and seized their main positions in the towns of Arbin and al-Ash'ari region in Eastern Ghouta, including their main command post and administrative centers.
Jeish al-Islam gave a 24-hour-long ultimatum to the family members of Tahrir al-Sham militants in al-Ash'ari to leave the region.