Syria
Intense Infighting Reported between Terrorist Groups after ISIL Ringleader's Death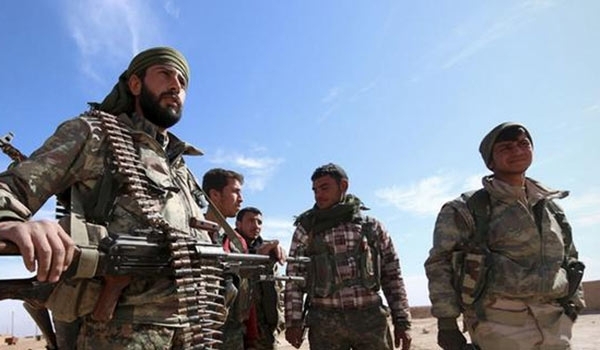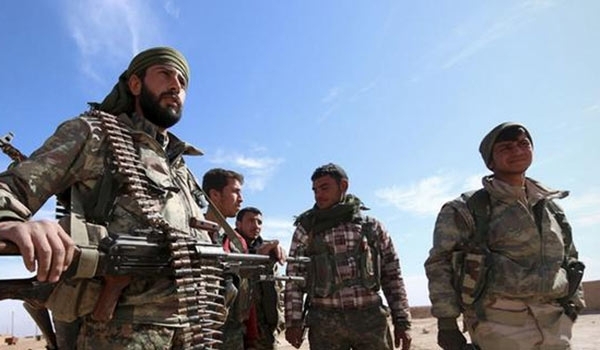 The Ahrar al-Sham and Jund al-Aqsa terrorist groups operating in the Northern province of Aleppo engaged in fierce clashes with each other after the death of a senior ISIL ringleader in Homs province.
After a senior ISIL ringleader in Homs province who was dispatched to assist other terrorists in Aleppo sucumbed to death hours after receiving deadly wounds in clashes with the Syrian Army on Thursday, the Jund al-Aqsa terrorist group sought to hold a ceremony for his death but Ahrar al-Sham opposed it which resulted in heavy clashes.
The clashes happened in Sarmin village in the Southeastern part of Aleppo province.
Hessan Aboud al-Sarmini was died of his lethal wounds in Khanasser region Southeast of Aleppo after being seriously wounded in clashes with the Syrian army and its allies.
Another top militant commander was killed during clashes between terrorists and Syrian Kurdish fighters in a neighborhood in the Northern city of Aleppo on Monday.
"The Thuwar al-Sham terrorist group's field commander called Umar Sanda was eliminated as the terrorists tried to open their path into Sheikh Maqsoud district in the Northern areas of the city of Aleppo," the well-informed source on the ground said.