Iran
International Heart Failure Biennial held in Tehran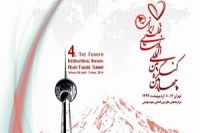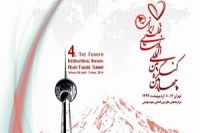 The fourth edition of International Heart Failure Summit has been held in the Iranian capital city of Tehran.
Press TV has reported on Saturday, the medical gala hosted a number of international cardiologists and heart surgeons to exchange their latest experience and achievements.
They offered and discussed their latest methods to avert risk of heart failure and suggested new ways of treatment for the problem.
Specialists emphasize that heart transplantation should be the ultimate treatment for people with heart failure that mainly appear after heart attack, blood pressure and diabetes.
They say only one or two percent of cardiovascular patients need heart transplantation, while most patients' problems can be controlled with medical treatment for long periods.
Study shows that almost 20 million people worldwide are affected by heart failure every year.
xperts emphasize that while heart failure is not a specific problem of industrialized developed countries, it needs a global response.
Iran, Turkey and Saudi Arabia are the only countries in the Middle East in which cardiac transplant operation is offered.
Iran's health officials believe cardiovascular diseases, particularly heart attacks, are the second most common cause of death in the country.
Obesity, sedentary lifestyles, stress and smoking are the main risk factors contributing to the lowered age of heart disease in Iran.
The Cardiovascular Research Center at Shahid Beheshti University of Medical Sciences in Tehran organized the congress held from April 30 through May 2, 2014.
The aim of the summit is to exchange viewpoints about diagnosis and treatment of patients with heart failure between experts.