Palestine
Intifada Operation: Israeli soldier injured in stabbing operation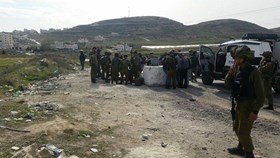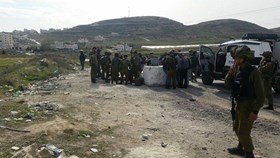 A zionist Israeli soldier was injured Wednesday afternoon in a stabbing attack in al-Khalil, south of the occupied West Bank, Israeli media sources said.
The Israeli soldier was transferred to hospital in very critical condition with a stab wound to his upper body, the sources added.
Israeli soldiers opened fire at the Palestinian suspect who carried out the stabbing attack. The suspect was then proclaimed dead of the injuries he sustained in the shooting.
The Palestinian Health Ministry identified the Palestinian martyr as Mohamed Shubaki, 20, from al-Fawar refugee camp in al-Khalil.
Following the incident, Israeli soldiers intensified their presence in the area and declared a state of high alert.