General
Int'l confab on Intifada vows liberation of Holy Quds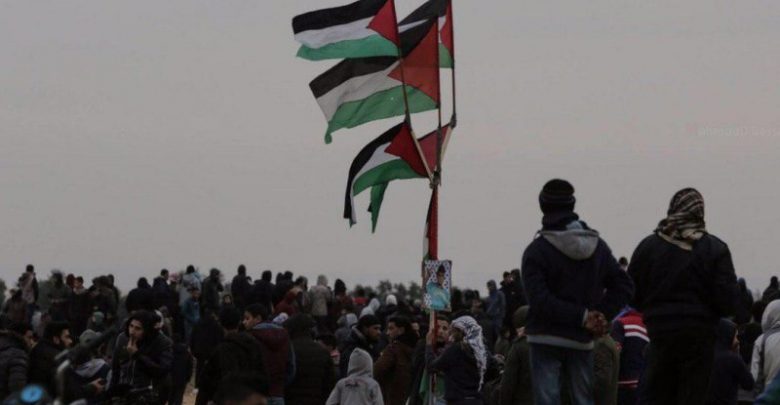 The Permanent Secretariat of the International Conference on Supporting Palestinian Intifada in a statement vowed returning of the Palestinians to their occupied homeland and liberation of the Holy Quds soon.
The statement was released on the occasion of the 34th anniversary of Earth Day and commemoration of Palestinians martyrs against occupying 21,000 square km of Palestine territory.

The Palestinians and the world are marking this day while the Zionist regime of Israel is falsely thinking that the measures taken by the US president to recognize Israel sovereignty on Golan Heights will result in establishing racist Jewish state in the Occupied Territories and ending Palestinian nations, the statement reads.

In fact the Israeli and US regimes for their fear of realizing 71-year-old Palestinian determination to liberate occupied Palestine and also the consecutive victories of the Resistance Axis in the region are attempting to disappoint the public opinion and to influence the international community by their despotic and hollow acts, it added.

Trump tweeted on Thursday that after 52 years it is time for the United States to fully recognize Israel's Sovereignty over the Golan Heights.

Earlier, The Lebanese Foreign Ministry in a statement condemned the US President Donald Trump's decision to recognize Israel sovereignty on Golan Heights.

'The US presidential declaration on Israel's right to annex the Syrian Golan is condemnable and breaches all rules of international law, undermining any effort to reach a just peace," Lebanese media 'NNA' earlier quoted the Foreign Ministry of Lebanon as saying.

'The principle of land for peace falls…for when there is no land to be restored, no peace remains to be given,' the statement read.

Meanwhile earlier, Iranian Foreign Minister in a message referred to US President Donald Trump's recent choice on Golan Heights, warning Arab and Muslim states against US tricks.

'Trump's lawless announcement on 'Occupied Syrian Golan' after last year's on 'Occupied Al-Quds' is a sobering reminder for our Arab and Muslim brethren: US & Israel will offer you handshakes, but no matter how much you kowtow, they will still steal your lands. #LetUsUnite,' Mohammad Javad Zarif tweeted on Thursday.