Egypt
Middle East
Intl. Union for Muslim Scholars call for Egyptians mass participation in referendum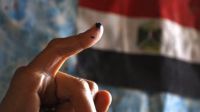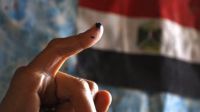 Deputy Secretary General of the International Union for Muslim Scholars has called for all Egyptians to have a massive turnout in the constitutional referendum.
According to Quds Press, as the polling stations on the new draft constitution in Egypt have opened up on Saturday, Salman bin Fahd Al-Ouda invited the Egyptians to take part massively in the referendum for the sake of establishing a new Egypt and strengthening stability in the country.
Meanwhile, the Islamic groups are making efforts to attract public opinion to vote in favor of the draft Constitution.
Distributing declarations among people, the Islamic groups such as Muslim Brotherhood, Al-Nour Party and Jamat-e Eslami have called for the yes vote on the constitutional referendum.
This is while the opposition "The National Salvation Front" led by Mohammad Al-Baradei and Hamdin Sabahi has asked people to vote against the Constitution.
Voting on the controversial constitution in Egypt is to be held in two dates, on December 15th and 22nd.
The Egyptian expatriates have started voting since Wednesday.