Palestine
Middle East
Investigation into Shuafat Shooting Reports 'Tactical Weak Point' in 'israeli' Security
An Israeli manhunt for a Palestinian shooter who killed an Israeli soldier near Al-Quds on Saturday was still underway on Monday, as Zionist investigation shows failure by occupation army in dealing with the attack.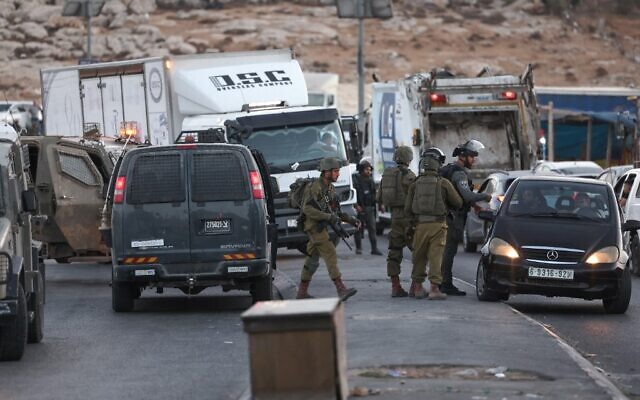 Israeli media reported the gunman continued to evade capture by Israeli security forces who were searching for him in and around the Shuafat refugee camp.
On Saturday, the Palestinian gunman, identified by Hebrew-language media as 22-year-old Udai Tamimi, casually emerged from the passenger side of a white vehicle stopped at a checkpoint near Shuafat, walked up to a group of soldiers and opened fire from nearly point-blank range.
Video released Sunday showed the deadly shooting where two occupation soldiers fall to the ground after the shooting, and the others dive for cover.
The gunman is seen continuing to shoot at one person on the ground before fleeing, apparently after his gun jammed.
An initial investigation into the incident found that the gunman had shot eight bullets from point-blank range toward a group of soldiers at the checkpoint, without any of the personnel on-site managing to fire back and hit him, Ynet reported.
The investigation found that the shooting took place just as soldiers were switching shifts, considering this a tactical weak point at any checkpoint and requires increased security.
The incident is expected to lead to the dismissal of some of the commanders on the scene, Ynet added.
Meanwhile, Haaretz cited the investigation, reporting failure in the behavior of occupation soldiers.
The Israeli forces who were at the scene of the attack lack vigilance at a time the army is on alert during the Jewish holidays, Haaretz reported, citing the investigation.