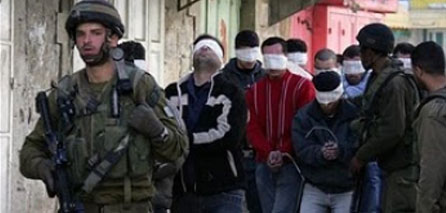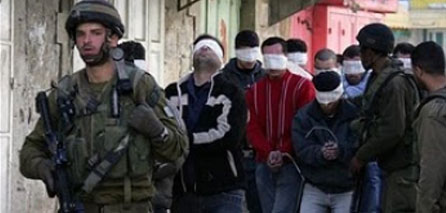 Israeli occupation forces (IOF) detained more than 20 Palestinians today from Dorah town in Al Khalil, in the West Bank.
Witness said that IOF detained more than 20 citizens after raiding and searching their houses, adding that they beat them and forced them to leave their houses.
The witness added that the majority of the detainees are Al-Haroub family. Two of the detainees were released from the Israeli jails one week ago.
More than 40 Israeli vehicles raided the houses this morning and fired gas and sound bombs at the citizens, the witnesses added.
Besides, the IOF erected two military checkpoints and closed the entrances of the town and prohibited the citizens from travelling in and out the town.