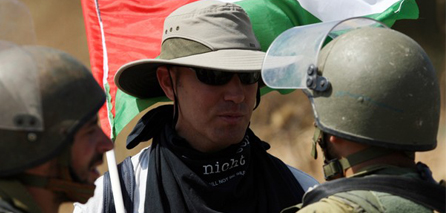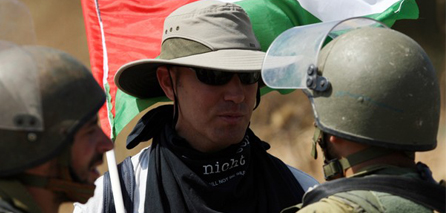 Israeli occupation forces fired today gas bombs at a peaceful demo in Bait Jala which injured a photojournalist and other three protesters.
Local sources reported that the photojournalist Mahmoud Alian who works with Al-Qudes newspaper was shot by a gas bomb in his head, adding that three others were suffocated while they were participating in the demo.
Amar Abu Naser, the coordinator of the National Committee to Resist the Apartheid Wall, said that the clashes took palce in Krimzan area in Bait Jala, pointing out that the injuries were transferred to the hospital.