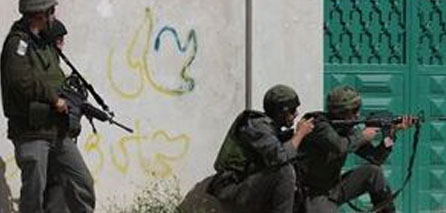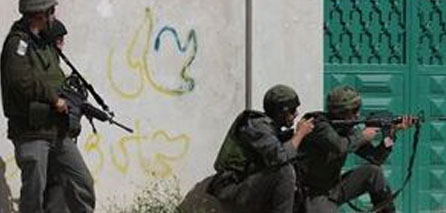 Israeli occupation soldiers kidnapped on Wednesday evening a Palestinian youth after breaking into his home in Madama village, south of Nablus in the northern part of the West Bank.
Palestinian sources in Nablus said that a group of Israeli settlers attacked the village of Madama under provocative acts against the Palestinian citizens in the village.
As a result, Palestinian youths in the village came out to streets and forced the settlers out.
After that, Israeli occupation forces supported with number of vehicles and soldiers invaded the village causing massive damage and causalities.
Hassan Ziyada, member of the Madama Village Council, told local news agency that more than ten Israeli military vehicles invaded the village and fired rounds of live ammunition and concussion grenades before kidnapping Amir Amin Nassar, 24.
Nassar was kidnapped after the soldiers broke into his home located in the western neighborhood of the village.
Ziyada said that soldiers broke into several homes in the village and searched them causing damage.