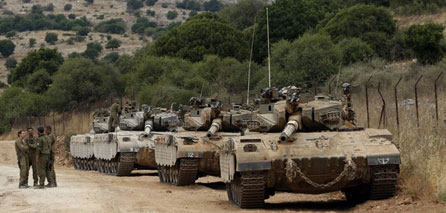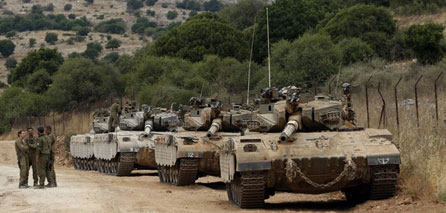 Israeli occupation forces raided today a limited area in Bait Hanoon, north of Gaza Strip.
According to local sources, four bulldozers and other four tanks invaded 200 meter. Residents in the area reported that the tanks produce thick smoke.
Israeli occupation forces (IOF) usually conduct limited incursions along with borders where they raze the agriculture lands. Besides, IOF used to warn the citizens of reach lands in distance of 300m from the border.
In another context, Israeli armed boats shelled and opened fire today at Palestinian fishing boats in Rafah waters, local sources reported.
Local sources reported that Israeli boats were chasing Palestinian boats and opened fire at them, no injuries were reported.
Israeli gunboats stationed in the waters of Gaza target Palestinian fishing boats on a daily basis, claiming that they sail beyond the allowed distance of three miles.