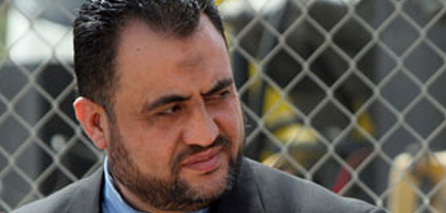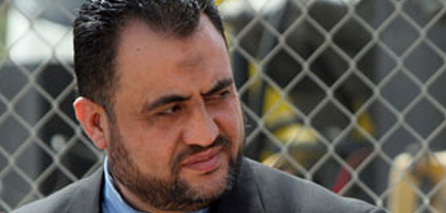 Hamas held the Israeli occupation responsible for the wellbeing of the former minister and MP Wasfi Kabaha who was detained by IOF troops on Friday and then taken to Khedira hospital after his health condition deteriorated.
The movement said in a statement that the Israeli occupation act is an attempt to stop Kabaha from defending the rights of prisoners and to absent Palestinian leaders who play an active role in confronting the Israeli racist polices and settlement projects and defending Palestinian national rights.
Fuad al-Khafsh, director of the Ahrar Centre for Prisoners' Studies, said that Kabaha was barred from entering his home village, but he was given a permission to enter it after the death of his father a week ago where he had a 40-day permit from the occupation. On Friday, however, he was held by the IOF troops at the entrance of his village and his wife was told to leave. The blood sugar level of Kabaha, who is diabetic, rose sharply, he was taken to the Khedeira hospital and his family was told that he was under arrest.
Kabaha spent more than seven years in Israeli jails and he was only released a few months ago after serving three years of administrative detention, without charge or trial.