Palestine
IOF soldiers fire at farmers, gunboats target fishermen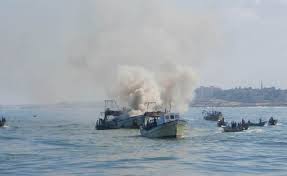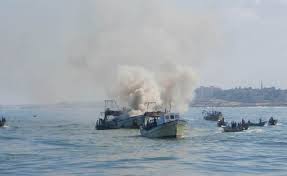 Israeli occupation forces (IOF) fired at Palestinian farmers east of Khan Younis, south of the Gaza Strip, on Wednesday morning while navy gunboats targeted Palestinian fishermen off Rafah coast also to the south of the Strip.
Local sources said that the IOF shooting targeted farmers and their plantations in addition to what is remaining of buildings in Khuza'a town to the east of Khan Younis district.
Meanwhile, Israeli gunboats opened machinegun fire at Palestinian fishermen and their fishing boats off the Rafah coast with no casualties reported.
The Israeli gunboats target Palestinian fishing boats on semi daily basis at the pretext of fishing beyond the six nautical miles limit set for them by the Israeli occupation authorities.
The incidents constituted fresh violations of the Egyptian-brokered truce.