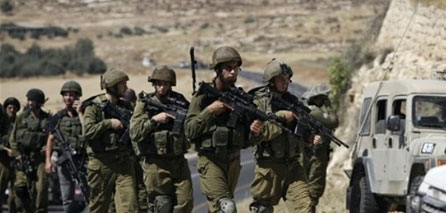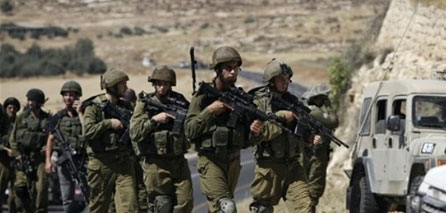 Israeli occupation forces (IOF) advanced into the outskirts of Beit Lahia town in northern Gaza Strip at dawn Monday and fired at citizens' homes at random, local sources said.
They said that a special IOF force entered an area north of Beit Lahia before tanks and reinforcements arrived to the scene along with military bulldozers.
The National Resistance Brigades, the armed wing of the DFLP, had announced responsibility for blasting an explosive device against a group of IOF soldiers in the same area late last night.
Meanwhile, Israeli occupation police rounded up three Palestinian Jerusalemites on Sunday after ransacking their families' homes, local sources said, adding that they would appear before the magistrate court on Wednesday but no word was out on the charges leveled against them.